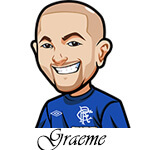 UFC 246 takes place tomorrow night and features the return of Conor McGregor as he takes on Donald Cerrone.
Such an intriguing fight. What Conor will we see? He badly needs a win in this post-Mayweather world and on paper, Cerrone is the perfect candidate for that win. Hell based on their skill levels you could even type CANdidate wink wink.
Cerrone has never won the big one. He'll get close then just get taken out. However he's someone you just can't count out with a ridiculous amount of KO/TKO wins.
In terms of name value it's not the most stacked card but it should be a good one.
Let's go through and do our UFC 246 Betting Tips:
UFC 246 Betting Tips:
I am not going to be giving any Conor McGregor vs Donald Cerrone Betting Tips. I think if you believe strongly in Conor, then you can bet him to win via KO/TKO. That one is about -200 odds which is a solid enough price. I said that I wouldn't back him in a post-Mayweather world until he won a fight, and I can't back against him here either.
It's always tempting with an underdog like Cerrone looking to bet them. For me it's more about the odds. The best you can get is +280 and that's just not enough for me. If you want me to convince you to bet Cerrone well:
McGregor is yet to win since adjusting for the boxing
Cerrone has excellent BJJ skills
McGregor may be looking past this fight at other opponents
Cerrone has the ability to KO anyone
I don't HATE a bet on Cerrone but I can't advise it. I think Conor takes it. Look at the 2nd Diaz fight man – guy is absolutely unreal.
Here's what I AM betting on for this show:
1u on Sodiq Yusuff to win. Sodiq Yusuff has looked quality since joining UFC. He is 4-0 if we include the Contenders series and 10-1 overall. He's taking on Andre Fili who at 20-6 is a talented fighter himself. I was slightly concerned with the Moraes fight though as it looks like he might have hit his ceiling and needs to focus more on the technical side of boxing. However I think he has what it takes here. -140 odds.
3u on Aleksa Camur to win: -110 odds for Camur and I am happy with that. He trains with Stipe. he has a background in Golden Gloves. He looks tough as hell. Cherant rocked him and he still managed to come back and win. Ledet has had a lot of issues and is fighting for the first time in 11 months. I'm almost tempted to go 5u here. Camur should take him easily.
1u on Askar Askarov to win: This is one I am really looking forward to. This one will be an epic ground battle I think. Askarov is a submission specialist and I like him to get hte tap out here. -140 odds.
1u on Maurice Greene to win. On a card that is going to get the worlds attention, UFC will look to get someone out there as a "name". Enter Maurice Greene. Love Oleynik. Dude is a beast. But also old. Coming off that easy KO by Walt Harris. Greene is a beast and should make a name for himself with a quick KO here.
1u on Raquel Pennington to win. I'm surprised at all the people who feels Holm has value here. It's like they are distracted by her name value. She's lost 5 of her last 7 fights. To be honest as soon as I saw her debut in 2015 against Pennington, I felt the game plan was there to beat her and now many of them are exposing it. Gotta take Raquel at +120 odds.