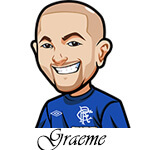 Follow @SBTSportBetting
June kicks off with a bang with UFC Fight Night 153 / UFC Fight Night: Gustafsson vs Smith.
It's an early card taking place from the Ericsson Globe in Stockholm, Sweden.
The main event features a big fight in the Light Heavyweight division, with the #2 ranked Alexander Gustafsson taking on the #4 ranked Anthony Smith. In saying that, both guys have recently lost to Jon Jones and you have to expect tthey'll need to log another win after this to get a title shot.
Speaking of the rankings, the #11 ranked LHW Jimi Manuwa takes on the unranked Alexsandar Rakic.
Should be a fun show with a few potentially fun matches on the prelims.
Let's get to the UFC Fight Night 153 Betting Tips:
UFC Fight Night 153 Predictions:
Anthony Smith to win. Anthony Smith is a tough, tough guy. He took Jon Jones to all 5 rounds and didn't bail out after the illegal knee even though he could. That was huge and I think he came out of that one feeling like a winner. He sounds motivated and pumped up for this fight.
Gustafsson is someone who I have grave concerns about going forward I just feel watching his matches I'm starting to see him lose his mojo a fair bit and he's looking a bit weathered. Should he be the favourite for this one? Yeah maybe – but not the heavy favourite that he is.
I think Smith is going to come out with strong aggression and Gus just won't be able to handle that. I think Smith knocks him out here.
Sergey Khandozhko to win. He is facing the hometown boy in Rostem Akman. Akman since going pro has an impressive unbeaten record. You can watch his fights on Fite.tv. He looks decent enough but raw. He's one of those guys that you know he is picked because its his hometown, and because he has the finishes. Nothing more than that. Sergey Khandozhko is a much more experienced fighter, and it'd be a bad, bad loss for him in my opinion.
Stevie Ray to win. A good sized underdog and just one of those ones that feel like a solid value bet to me. Leonardo Santos hasn't fought in a few years – the fall of 2016 actually. He's unbeaten in UFC but man that's a long layoff, he's going to be rusty, he's going to be nervous etc plus he's obviously aged.
Stevie Ray on the other hand has the power to take this one early and that's what I think will happen. I think while Santos is trying to get used to things Stevie Ray comes in fired up. Being Scottish, I'm a big fan of Stevie Ray and have been quite disappointed in a lot of his recent performances. However I think this is one where he will smell blood and we'll see the old Stevie – he knows that if Santos gets him down it'll be over fast so he's going to have to come out here strong and fast and I like him to connect.
Follow @SBTSportBetting