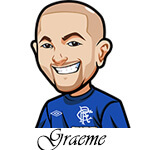 Follow @SBTSportBetting
This weekend we have UFC Fight Night 166, with a solid card.
We've got a Heavyweight main event featuring Curtis Blaydes vs Junior Dos Santos. JDS has talking about getting back into title contention. and is currently ranked #4. A win over Curtis Blaydes will really help get him there after that tough loss to Francis Ngannou. That one stopped a 3 fight win streak.
Blaydes is also coming off a loss to Ngannou from back in 2018, however has won two fights since then.
Rafael dos Anjos is also fighting on the card against Michael Chiesa.
We had a successful betting weekend last weekend with UFC. Let's hope it contunies this weekend:
UFC Fight Night 166 Betting Tips:
Tough one with a lot of heavy favourites on the main card.
Blaydes & RDA Parlay. 1u for -110. This one is a bit risky. In heavyweight fights I try and convince myself to bet on the underdog. The reason for that is simple – these guys generally do have that one KO power. But there is a reason Blaydes is such a heavy favourite. JDS is a shadow of his former self.
In regard to RDA vs Chiesa – just completely different skill levels. Chiesa doesn't have the standup. He gasses out too much etc. RDA should control this one.
Brett Johns to win. I'll do 1u at +110 odds on this one. Solid price for him in my opinion. Yeah he's not fought in awhile. Yeah his last two UFC fights he lost. He's had time to turn things around. Johns is actually a quality fighter and I think he will be more hyped for this one. I like Johns and I hope he can get back to business here. Gravely is a beast though but he hasn't faced someone with the BJJ skills of Johns.
Sara McMann to win. 1u at -150. Not the best odds. However it's tough to see McMann lose here. She does have poor fight IQ but a lot of her ability to win is very opponent dependent. Lansberg luckily doesn't really have the submission skills besides the basics. So I've got to think McMann won't make any mistakes that cost her the result here. If she had better fight IQ she could be something as she has that KO power.
Herbert Burns to win. +100 and also 1u. I like Burns. He has great submission skills as we have season. Landwehr is fun to watch. The dude has no defense. He just goes out there swinging. However Burns is just the more smarter fighter and will be prepared for that. I've got to think Burns wins and I think there is a strong possibility that Burns makes him tap out.
Unfortunately I am not seeing anything else on this card worth betting. Pudilova will most likely win but I don't feel confident betting on her at -160 odds. Kish will probably struggle with the move to 125 though as I can't see her muscling Pudilova around like she does. If you want to add a treble to that above parlay, throw in Pudilova.
Follow @SBTSportBetting