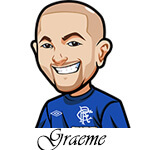 Follow @SBTSportBetting


[Get Exclusive Tips on our Patreon, Ad-Free
]
First of all if you're here looking for the XFL Tips then don't worry – I'll be writing up XFL Betting Tips for Week 2 on Saturday and Sunday morning.
If you are wondering if I am going to be offering up NXT Takeover: Portland Betting Tips – I have mixed news for you.
I will not be writing up the tips. Honestly it's a fairly unbettable card other than Cole vs Ciampa and one underdog pick. However me and Vin did record a podcast where we analyzed each match.
If you want to listen to it, just search in your podcast app for Going Over: Bet Pro Wrestling or click here to listen to the podcast.
Here it is embedded as well:
Powered by RedCircle
I couldn't keep my UFC winning going last week as I went 1-4. Can't believe Pilarte lost to Newson like that. That one was brutal. Personally I think the Reyes bet should have been a win but it is what it is. Also felt Bektic might have won too. So our 4 losses came from 2 very tight decisions, and 2 freak KOs. That's UFC for ya.
UFC Fight Night 167 Bets:
This is also UFC on ESPN +25.
Not the most stacked card that's for sure. This is where the pattern of Saturday night watching UFC comes in handy as you just get used to it.
1u on Diego Sanchez to win at +140. 2020 and I am betting money on Diego Sanchez. What is this nonsense. However Sanchez is someone who I think it probably a coin flip here. He's a weird guy and just as you think age has caught up with him he goes out and TKOs Michey Gall. Pereira is a cocky lad who likes to do backflips and so on. If Sanchez takes him down then that's it over with. In saying that Diego left Jackson Wink and his style here might be weird.
1u on Ray Borg to win at +150. It's been quite a ride for Ray Borg. We haven't seen him since July 2019 when he had just returned after a couple years off following that Demetrious loss. He's a quality fighter though as he showed against Gabriel. He's strong at wrestling and should control this fight. This should be a good fight and I like Borg here. Still questions on Borg at this weight etc however I think he is a solid enough fither.
2u on Yancy Medeiros to win at +105. This should be a fun fight. Vannata is a blast to watch but very inconsistent. A 2-4-2 record is just so bizarre and hilarious. He also gasses and gets hit vairly easy. Medeiros isn't the best at stand up defense either however is a tough dude and if these two are standing and banging, my money is on Yancy. This is a risky one because it could end in a quick KO for either fighter. With that being the case, I think it's best to take the better side of the coin flip. I also think if it goes longer, Yancy has the better cardio.
Follow @SBTSportBetting