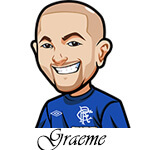 Follow @SBTSportBetting
It's March 19th, 2016.
What a surprise it was last night seeing Michigan State going out. The #2 seed lost to the #15 seed and that's a huge upset. One of the biggest upsets – although not the biggest. So many brackets busted after that one.
From an Elo stat it's actually the 3rd worst upset (behind Norfolk State/Missouri in 2012 and Coppin State/South Carolina in 1997) with just a 5.5% probability of the upset there.
Tonight we have UFC Fight Night 85: Hunt vs Mir and it should be a fun card. Let's get to the betting tips for that and cover todays NHL as well:
UFC Fight Night 85 Betting Tips:
We're going to take Mark Hunt to beat Frank Mir. Hunt looked calm and collected at the weigh-ins. We're not 100% sure Hunt will KO Mir. He likes to hunt for the big shot and we just don't know how much he has in the tank. Mir is at the stage where he can only win by KO these days and we just don't think he has what it takes against Hunt.
You can get Neil Magny at +100 and we think that is a great price. Lombard isn't the same fighter as he was before his long lay-off. He's old, and his conditioning is going to be very poor. As long as Magny survives the first round he should be able to dominate this one.
Case vs Matthews is a really tight one, but we're going to take Case to win by decision.
Final bet is Rawlings to win. I just feel Rawling is a much more complete fighter than Ham who despite a kickboxing past just can't knock anyone out, and that really hurts her game.
Notable Upcoming Bets:
NHL Picks for March 19th, 2016
Penguins vs Flyers: Always a fun rivalry, this is a big game with both teams battling for the playoffs. Surprised at the line being 5 goals for this one and will take Over 5.
Wild vs Hurricanes: Wild are an odd team at the moment who have had some incredible up and down form. They're going up against the Canes who have had some interesting road form with 4 of their last 6 road games going to OT. They've won 2 of those 6. The Wild have a good record against the canes winning the last 5 and I think they can take it in regulation.
Sharks vs Rangers: Rangers have been solid on the road, and going up against a Sharks team who they have beaten in the last 3 matchups. That Kings loss will spur the Rangers on. Being the underdogs is a bonus. Rangers to win.
Devils vs Blue Jackets: Jackets have lost 3 straight at home, and go against a Devils team who just put 7 past Minnesota. I just can't see the Devils doing it again and I like the Devils to get out of this slump. They've also beaten the Devils 5 times in last 5 games. Jackets to win.
Canadiens vs Senators: The Senators heads are going to be down after last night and I can't see them bouncing back. That was a crushing loss and even though they may have confidence at home, I think the Habs have what it takes to upset them. Habs win.
Red Wings vs Panthers: The Panthers have had some inconsistencies this month but the wins over the Habs and Leafs will get them back on track. They're always a tough team to beat at home and the Wings haven't had the best times on the road lately. Panthers to win.
Sabres vs Leafs: Buffalo are a tough team to back because even though they won last night they struggle to ride the momentum. Leafs are a massive wildcard. I'd avoid this game.
Islanders vs Stars: Seguin out for the Dallas Stars is massive, and I think the underdog Islanders can capitalize with a win. They had a tough loss against the Predators but the Islanders are a solid road team and I like Islanders to win.
Lightning vs Coyotes: Coyotes are running strong at the moment with 3 big wins. Tampa have struggled with losses to Stars and Leafs. I like Tampa to bounce back tonight though and will take Lightning to win.
Blues vs Canucks: Elliott returns for the Blues tonight. That's going to spark the Blues to a win. Blues win in regulation.
Bruins vs Kings: The Kings have had some solid form the past little while, while the Bruins are really slumping. They struggle on the road, and I'm taking Kings to win.
Follow @SBTSportBetting