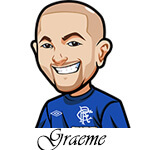 Follow @SBTSportBetting


[Get Exclusive Tips on our Patreon, Ad-Free
]
Clarence Henry was a big name in boxing (he is a member of the World Boxing Hall of Fame-elected the year before he died- and while boxing, he won various heavyweight titles). He was a heavyweight fighter, who packed a heavy punch despite his light weight of 185 pounds (he was also six feet, one inch tall). He fought in a total of 41 fights, six losses, one draw, nineteen knockout wins (34 total wins). Some of the fighters Henry beat include: Jimmy Bivins, Willie Bean, "Irish" Bob Murphy, Albert Thompson, Charlie "Doc" Williams, and Rusty Payne.
Frank "Blinky" Palermo, a gangster, ran the biggest numbers racket (a lottery scam) Philly has ever seen, and associate of the Philadelphia crime family, owned Henry's contract and acted as his manager when Henry was ranked third in the world. At the same time he was running his numbers scam, he was also running several boxers's careers. He is best known for fixing fights and owning big boxers (either outright or under the table), as being connected to organized crime. He acted as a manager, but only was in title only. One of the biggest fights that he fixed was the Jake LaMotta- Billy Fox fight in 1947. Besides Fox and Henry, he also owned Ike Williams, Virgil Atkins, Coley Wallace, and Johnny Saxton; directing all the careers of these men. All of these fighters were either winners or contenders for championships of various weight classes. He was partnered with a soldier in the Lucchese Family named Frankie Carbo, a man who had been with Murder, Inc as a gunman.
Between the two men, it is believed that Frank is the brains of the fight fixing operation. The fighters he controlled would take a dive (or win) right on cue and they would get a huge payoff, making everyone happy. Unless you fought for Palermo that is, he would cheat his fighter's out of their cut.
Clarence Henry was arrested in early June of 1954, at the age of twenty-eight after he tried to bribe Bobby Jones-a middleweight fighter from Oakland- about throwing his fight against Giardello. The fight was to take place about a week later (at Madison Square Garden), offering the man fifteen thousand dollars to do so. In today's money, that would be about $132,175. The fight was very close, but Giardello ended up winning. Clarence was acting on Palermo's behalf when offered the bribe to Jones. Henry would retire from boxing the next year.
The man he was going to fight, Giardello, was no slouch; he won eighteen of his first nineteen bouts (the fight he did not win, ended in a draw). This was against fighters who were bums; only three of the fighters that he had faced, had one a match. He proved that he was not simply winning because the fighters were not very good when he started to beat people that actually could fight. He did so by beating some very good middleweight fighters that Philadelphia had to offer for him. He continued on this hot streak, by continuing to beat everyone that he fought. However, some underworld figures kept him from a chance at fighting for the world championship. When Palermo and Carbo were both locked up, he finally did win the title in 1963, after being allowed to fight for the title.
In the early 1960s, both Palermo and Carbo were summoned to appear in front of an investigative committee, led by Senator Estes Kefauver, that was looking into the hold that the Mob has over boxing. The pair had just gotten out of prison for managing boxers without licensing to do so. The pair would plead the fifth to avoid testifying to the point of Kefauver putting in a recommendation to get them both brought up on charges of Contempt of Congress.
The very next year, the two (as well as two mobsters Joe Di Sica and Louis Dragna- based in Los Angeles) were all brought up on charges of extortion and conspiracy against National Boxing Association Welterweight Champion Don Jordan. Robert Kennedy, at the time was the United States's Attorney General, served as prosecutor on the case that lasted three months. Both were found guilty and sentenced to twenty-five years; Palermo only served seven and a half of his sentence.
Follow @SBTSportBetting