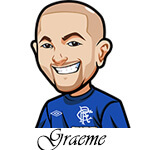 Follow @SBTSportBetting
It feels like forever since we last had a UFC event, but UFC is back this weekend with UFC Fight Night 86.
This starts a good run for UFC which will have UFC on Fox 19 next week, and then UFC 197 the week after.
If you're wondering when UFC Fight Night 86 starts – in EST time, the main card will start at 2pm. The prelims will be around 10:30am EST I expect.
Should be a fun card. A lot of small names on it so there's also a lot of value. We've also got some big fights like Gabriel Gonzaga vs Derrick Lewis and Ben Rothwell vs Junior Dos Santos.
Let's get to the betting tips:
UFC Fight Night 86 Betting Tips:
Rothwell vs Dos Santos: Cigano threw in one of – if not the worst – performances of his life against Overeem. He just did not look like he wanted to be in there. Now he is taking on Ben Rothwell who is on a 4 fight win streak including beating Overeem, Mitrione and Barnet all of which are very impressive. This fight is all about JDS and if he can come back. Honestly – Rothwell is the more dangerous of the two with his submission game and KO power and JDS is obviously going to stand with him. My heart on this one says Dos Santos wins, but my head says to take Rothwell at +110 odds because I feel he's a slight favourite. I'm going to go with the heart and pick Dos Santos.
Gonzaga vs Lewis: In heavyweight fights I always like to go with the underdog if possible but I have to go with the favourite here. Gonzaga is someone who can win or lose almost any fight – but I think this fight means a lot more to Lewis, he'll be more motivated and am on Lewis.
Blaydes vs Ngannou: There's a lot of hype for the 5-0 Blaydes but UFC is a different game altogether and pressure can get to people. Based on the price alone I like Ngannou to win.
Notable Upcoming Bets:
Moroz vs Stanciu: A very interesting fight and I'm looking forward to seeing Barbie in action. I like what I have seen from Maryna Moroz so far though inside the UFC. She lost to Letoureanu but she fought a tough fight and she finished Calderwood with ease. She's tough and I like the price on this one.
Dalby vs Cummings: I have to go with Cummings here. I just think he is so solid and has so much experience. Dalby is solid too of course but I think Cummings is his toughest fight yet. Cummings is a tough fighter with just one loss in the UFC to Gunnar Nelson which is damn impressive.
That's it for the UFC Fight Night 86 Betting Tips. It should be a good show and there'll be a lot of fun to be had. Sure you may not know most of the names but a lot of these guys and girls want to change that – they'll be coming out strong and wanting to put on a notable performance! I'll probably throw bets on every other underdog.
Follow @SBTSportBetting