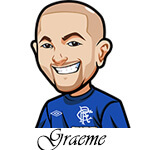 Follow @SBTSportBetting


[Get Exclusive Tips on our Patreon, Ad-Free
]
The 2005 Bundesliga scandal was the match fixing that was put together by second division referee Robert Hoyzer, who confessed to gambling, as well as fixing matches in both the second division and the third division Regionalliga and the German Cup. It is believed that not a single game of the first Bundesliga were effected at all. He took part in two million pounds worth of gambling. This scandal came to light on the eve of Germany hosting the World Cup in 2006. The term Bundesliga is a German word that translates into English as professional soccer league.
German football has seen only one other large controversy since the early 1970s; allegedly involved in this scam were several players, officials, and coaches, as well as an organized crime. There was another German football scandal that happened in 2006 that was originally thought to be related to this one, but was not.
There was a total of four games that were fixed and several others that were affected by his misconduct; all in all, he has stated that he received over 100,000 CDN for his part in providing a favorable outcome in these matches. At least one of the matches involved were major. One was a German Cup (a tournament that is worth a lot of money, not just a lot of competition) first round game Hamburg versus underdog Paderborn in late August of 2004 that Hamburg lost. Hamburg is a big team, and is annually in the tournament, a hard to beat team. The final score in the game was 4-2. Two penalties, very questionable and controversial ones, were called on Hamburg, and one of the Hamburg players, Emile Mpenza was ejected from the game for arguing the calls. These two penalty kicks that wound up costing Hamburg the game, as well as their spot in the tournament.
It started out small, it was thought that only seven games were fixed. But as time went on and more investigating was done, the amount of crooked games grew and grew, growing all the way to well over twenty games in total that were manipulated in some way.
Four referees (Manuel Grafe, Felix Zwayer, Lutz Michael Frolich, and Olaf Blumenstein) started to grow suspicious about the way Hoyzer would call games, so they presented these suspicions with the German Cup. The league did not take action at first. When Hoyzer heard about the accusations about the activities he was taking part in, he resigned from his position as a referee. It is believed that Hoyzer would go to regular meetings in Berlin with three brothers (Ante, Phillip, and Milan; the Sapina brothers) who are part of a Croatian gambling syndicate linked to an organized crime group. After Hoyzer confessed to his misconduct, several people were put under surveillance, and then later arrested. Three of those arrested, played on the team (Hertha Berlin) that upset Eintracht Braunchweig, winning the game by one goal.
Others arrested were an operator of a gambling agency (Milan Sapina) and his brother (Phillip). Both received suspended sentence of sixteen and twelve months respectively. Ante Sapina, who was the head of the ring, was also arrested, and was sentenced to 35 months in jail after a conviction of fraud. It was Ante who determined what games would be fixed and the method of fixing. The three brothers were charged with fraud and faced anywhere from six months to ten years in jail. Dominik Marks, a referee, also got a suspended sentence of eighteen months after a two year sentence was sought by the prosecution. There is no evidence to suggest that the three Hertha players altered the outcomes of any games, despite coming into contact with the Sapina brothers. The business manager of SC Paderborn said that one of the team's players was involved in the scam.
Hoyzer agreed to help investigators put together details on how the operation was run; he also dropped names of the people involved, and he said that the amount of people involved in this scam, were fourteen players, four referees. Findings from the investigation showed that the gambling was not in the main league, but in the lower divisions. He was charged (and sentenced to almost three years in prison-the biggest sentence of everyone involved), even though he gave information about the organization's dealing. After all this, Hoyzer was also banned for life by the German Football Association.
Follow @SBTSportBetting