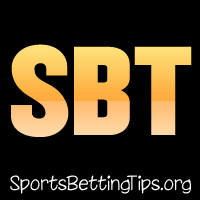 Follow @SBTSportBetting
UFC Fight Night: Bisping vs Gastelum takes place on Saturday, November 25th 2017.
This one is taking place from China and for those of us on the other side of the world – it's going to be an early morning. Actually the prelims begin at 3:45am EST. That's um – pretty darn early.
The story of this show is Michael Bisping taking Anderson the cheat Silvas place to fight Kelvin Gastelum in the main event. Bisping is fighting just a few short weeks after his fight via GSP. Seems crazy he'd take this fight but I'd expect UFC delivered a truck full of money to him to save this card.
Here's my thoughts:
UFC Fight Night 122 Betting Tips:
Bisping vs Gastelum: I think there's just no choice but to bet Kelvin Gastelum here. He'd be a good match-up against Bisping on any day of the week but with it being that close to the GSP fight he's surely not prepared for this one.
Gastelum is a heavy favourite however backing Gastelum to finish this fight is -140 and that's a good enough price for me. Gastelum to win inside the distance.
Bharat Khandare vs Yadong Song: I'm surprised Khandare is an underdog here. He's not a great fighter by any means but he should be able to take out Song. Song is coming in on short notice and he just isn't a good match-up for Khandare in my opinion. Khandare is a beast and should be able to take this one. I'm taking Khandare inside the distance as I think that he dominates this one.
Kailin Curran vs Xiaonan Yan: Curran comes into this one on a losing streak of 3 fights. Not good. Yan is on a killing spree at the moment with 5 TKOs in 7 fights.
Yan is always pretty fun to watch and she should dominate the stand up here. She's going to be aggressive and I can't see Kailin Curran being able to stop her.
Against people on the ground who are talented Yan will struggle but I don't think Curran has that talent. I'm going to take Yan Xiaonan to win. Not 100% sure if she'll wrap it up inside the distance – I'm tempted by it – but I'm going to take her to win and that's it. She's sloppy enough it may just stumble along a little bit.
Sheymon Moraes vs Zabit Magomedsharipov: Big heavy underdog but I'd advise betting Moraes at +400. Maybe only a quarter unit though.
This should be a crazy matchup with a finish but I do think Zabit can be caught. Zabit only has that one performance in UFC thus far from September and I am not 100% convinced. I think a lot of the betting odds are based purely on that one fight. He's talented that's for sure – but I think there is value to be had on Sheymon here and am going to take this.
Either way though – this should be a hell of a fight. I think Moraes has fought more tougher competition and am looking forward to this one. Hope he at least makes a fight out of it.
Follow @SBTSportBetting