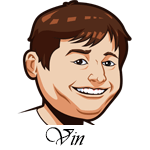 Follow @SBTSportBetting
Hello and happy Thanksgiving to all of our American readers out there. To you and all of our readers from other countries, happy NFL during the day on a weekday!
Thanksgiving is always a great time for the NFL and today is no different. There are three games today that should keep you glued to the couch all day long. Exercise be damned, there is food and football.
The day starts off with the Minnesota Vikings playing the Detroit Lions. We always get a Lions game on Thanksgiving and this is one of the best we've seen in quite some time as this one has some real stakes in the NFC Central division. The Vikings are in the lead, but travel to Detroit for this one where the Lions always manage to show up on Thanksgiving.
The other team that always plays on Thanksgiving is the Dallas Cowboys. If you haven't been up with all the legal drama, they will be without Ezekiel Elliot for this one. Still, this is a great time for the Cowboys to get back on track against the Los Angeles Chargers. The Chargers are 4-6 on the year, but a -2 favorite. That's because the Cowboys have lost two straight and only managed 16 total points in those games.
Our final game will be the New York Giants and Washington football team, but the less said about the Giants football team and Washington's choice of mascot on Thanksgiving, the better. Staying away from that one as I fully expect to be in a turkey and pumpkin pie induced coma by then.
Notable Upcoming Bets:
NFL Betting Tips:
This feels like a day of home dogs. The Vikings have won six straight (and five straight against the spread) and are due for a letdown. The last two weeks against Washingon and the Rams have been impressive, but that should add to some tiredness for this defense.
For Detroit, this is as close to a must win as they'll see if they want to challenge for the division crown. Lose this and there is no way it gets done. With them playing at home on Thanksgiving, something they are used to and plan for all season, I see no reason not to pick the Lions +2.5 to win this one.
If the Lions are going to win, they are going to put up points. If the Vikings are going to lose, they are going to give up points. So let's double down on this game and take the over 45.5 while we're here.
Our other pick for today will be Dallas +2. They've had a rough couple of weeks and the loss of Ezekiel Elliot stings, but this is still the Rams. This is still the Dallas Cowboys at home and this is still Thanksgiving day.
The Chargers have been allowing huge yards on the ground all season which can only help Dallas. The Dallas defense is better against the run and LA doesn't run all that well. This is a great match-up for Dallas to get back to winning and that should be exactly what they do.
Follow @SBTSportBetting