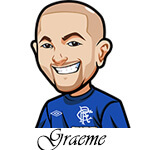 Follow @SBTSportBetting
UFC on Fox 30 takes plce this weekend, on July 28th 2018. It's hailing from Calgary and should be a good little card.
The main event is Eddie Alvarez vs Dustin Poirier and also on the main card we see Jose Aldo vs Jeremy Stephens, JJ vs Tecia Torres and Alexander Hernandez vs Olivier Aubin-Mercier.
On the prelims Ross Pearson is in action.
In this article I'm going to provide my UFC On Fox 30 Betting Tips. Good to be tipping MMA again.
Let's get to it:
UFC On Fox 30 Betting Tips:
Jeremy Stephens vs Jose Aldo: Jose Aldo comes into this one on the back of two straight losses – both to Max Holloway who is of course an elite level fighter. Jeremy Stephens has struggled to beat the elite level guys but come sinto this with three victories in a row – over Emmett, Doo Hi Choi and Melendez.
Skill wise, Aldo is of course on a different level and over his career is on the elite level. But I just don't know if he is still there.
That loss to Conor of course hurt him and while he came back to beat Edgar, I thought he looked like he had lost a step against Holloway.
I wish we could get better odds on Stephens. To be honest I feel considering the calibre of Aldo that it's a bit of a risky bet so it's crazy I'm backing the favourite here. But I do think Stephens has what it takes and I'm going to bet this hoping that Aldo really has lost a step. Stephens to win.
Notable Upcoming Bets:
Eddie Alvarez vs Dustin Poirier: I'm stunned that Alvarez is such a big underdog here at 2.50 odds and am all over that. Don't get me wrong – I love what I have seen from Poirier and I really think he is in a whole new level as a fighter. However I think he is going to play into Eddies hands here.
Eddie is one of the best boxers in UFC and Poirier is reckless. I can see Poirier wanting to stand and go toe to toe with Eddie and I just don't know if that will end well.
Eddie has had a nice rest period as he hasn't fought since December. He's shown a strong bounce back from the Conor obliteration and that's a good thing as that would have been a mentally tough one to come back from. I'm backing Alvarez to win.
Makdessi/anyone else double: I mean Ross Pearson is practically a legend in UFC – just one of those guys that has been there forever. However I really think he has lost it and Makdessi will take him out there.
The odds aren't good enough for just Makdessi to win so it's a case of picking someone else to do the business alongside him. I'm going to play it "safe" and go with Joanna Jedrzejcyzk in the parlay for 2.04 odds.
JJ comes into this on the back of two losses to Rose Namajunas. However she is mentally strong and Namajunas is just a bad match up for her. I like JJ and I'm putting those two in a parlay.
Follow @SBTSportBetting