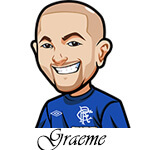 Follow @SBTSportBetting
It's Wednesday, and welcome to the weekly golf tips.
It's been a mind blowing few weeks for the golf. We've been on a hot streak that's practically unheard of when it comes to golf bets and we're hoping to continue it this week.
3 weeks ago we hit a beautiful 2 wins. The 9/1 Dustin Johnson took the Genesis Open and the 50/1 Brett Rumford took the ISPS Super 6.
That was huge but then 2 weeks ago, I also correctly tipped Amy Yang to win the Honda LPGA Thailand. Yang was 18/1 at that tournament.
Last week it actually continued with YET ANOTHER WIN! This one was Dean Burmester in the Tshwane Open. Burmester managed to win that one at the price of 14/1.
Here's the betting slip for that one:

So hopefully you're all just rolling in the cash after that.
This week in golf the only tournament I'm looking at is the Valspar Championship.
Notable Upcoming Bets:
This is a very tricky tournament to be honest. They made a lot of changes to the course for last years event. It was such drastic changes that I actually ended up skipping the 2016 Valspar Championship. We're a year on and the course will have changed slightly again. For example greens last year were reportedly slow as molasses, but a year on that won't be as big of a factor.
The first one I'm going with is a half unit bet on Graham Delaet to win & E/W. I've noticed Delaet the past couple of tournaments and I've liked what I've seen from my almost namesake. He's had a few solid performances and I was close to tipping him in the Honda Classic.
However I just felt that his style wouldn't be enough for that course and I was right in that he didn't crack the Top 5. Delaet did however get a 10th place finish.
With a bit of a break for him I'm hoping his form is still hot. I'm going to take Delaet here banking on him having the consistency to keep it rolling.
I'm also on quarter unit bets on Wesley Bryan and Sean O'Hair. Same deal for them to win and E/W. O'Hair is one that I didn't really want to tip but to be honest I just couldn't get away from it.
He popped up for me a few times and I kept thinking about him to the point that I'd be absolutely sick if I didn't tip him here and he came through. So Sean O'Hair is one. My "burning money" pick of the week so to speak.
My last pick is Bryan. I like his form coming in here. My only concern is while his overall form is good he didn't look too hot the last couple of rounds at the Honda Classic.
I just think overall this course should be a good fit for him however, and I'm hoping that his last two rounds at the Honda Classic aren't an indication that a downswing is due.
That's the golf tips for this week. Hope you've been making lots of money with them!
Follow @SBTSportBetting