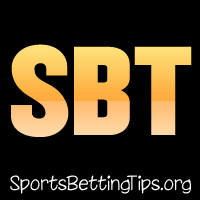 Follow @SBTSportBetting
The Cleveland Cavaliers got a much needed win in a complete rout over the Boston Celtics. The Cavs beat them 116-86 and it wasn't even close.
The Cavs won all 4th quarters including ahuge 1st quarter where they won 32-17. This was a team that was prepared and pumped up and there was absolutely nothing the Celtics could do to stop them.
The Celtics road issues continue and they'll have to be hoping they can keep up the tempo at home.
Today we have the Houston Rockets heading to Golden State. The Rockets and Warriors are tied 1-1 going into this big Game 3.
Warriors vs Rockets Game 3 Betting Tips:
Vin:
This is such a weird series for betting and point spreads. The way that each team plays allows itself to major blowouts. So while I like the Warriors today, -8 is kind of ridiculous for a match up of the two best teams in the NBA. That's just how they play though, blowout basketball. If you like the Warriors, you're almost better off taking the -15.5 (+275). I won't be doing that, but I can certainly see a case being made for a play like that.
I think the best play for this game is the over 226. The first two games of the series have been right by that number with scores of 225 and 232. That seems like the smart and safe play today.
The play I love the most here is Kevin Durant over 30.5 points. As Stephen Curry has struggled, he has really picked up the slack and it's become clear that Harden and Durant will score at will in this series. He's had scores of 37 and 38 in this year so that number being so low is a steal in my book. Especially with some home cooking for the Warriors tonight.
That said, James Harden over 30.5 points is also a good play. He had 41 in the game one loss and 27 in game two. If that game had been closer down the stretch, I think he would have crossed this number easily. This is a series of superstars and I like Harden and Durant to both show up today and do big things for their teams.
5Dimes Sportsbook
Graeme: This is where I think the Warriors take over and we see a big effort from them. They didn't have home court advantage going into this series but I see them reclaiming it with back to back wins.
They set the seed for this in Game 1 with a big W and I see the same thing happening here.
I see a big and dominant victory from the Warriors, and I'm feeling good with Warriors -7.
Follow @SBTSportBetting