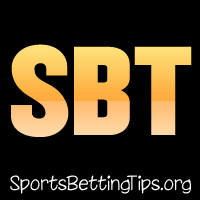 Follow @SBTSportBetting


[Get Exclusive Tips on our Patreon, Ad-Free
]
When Kevin Durant switched from the Oklahoma City Thunder to the Golden State Warriors in a highly scrutinized move, it led to significant changes in certain aspects of the way NBA contracts are drawn. The CBA, passed in 2017, allowed teams to create incentivized contracts for certain "designated players." This rule was seen as a reaction to Kevin Durant and other superstars' departure from their teams through free agency. It was unofficially named "The Kevin Durant Rule."
Kevin Durant's move not only angered OKC fans, with words like "sellout" and "glory hunter" flying around, but also NBA owners who felt that the NBA was allowing the formation of a "super team" in the Warriors. This phenomenon is generally discouraged in American sport, with fans and owners preferring teams to compete on equal footing rather than moneyed teams hogging all the big stars. The situation with Durant was so contentious that Warriors CEO Joe Lacob was forced into a cheeky apology, and NBA Commissioner Adam Silver also expressed reservations to the deal.
In order to avoid a similar scenario in future, the NBA passed a new CBA with various stipulations that changed the handling of contracts for veterans. The owners were seeking to keep superstars like Durant put in one team by incentivizing long stays in one team. The new CBA allows teams to offer better deals to their players than other teams are allowed. This is only applicable provided they meet certain requirements. A player should have played in the league for eight or nine years and has to be resigning with the team that they played for in their rookie year.
The player must also meet one of three criteria related to performance. First, they must have appeared in an All-NBA team the previous season or in two of the preceding three seasons. Second, they must have won an MVP award in the preceding three seasons and finally they should have won defensive player of the year in at least one of the last three seasons.
Teams can offer players who meet the qualifications a starting salary that is in the range between 30 and 35% of the NBA salary cap. The contract extension can last a maximum of five years following the expiry of the current contract but teams are only allowed to negotiate for the contract one year before expiration of the present contract. Teams can have a maximum of two designated players under these new terms.
Ironically, Kevin Durant is no longer eligible for incentives under the rule because he just moved to a new team. Another Warriors superstar Stephen Curry could earn $209 million in five years after free agency in 2018 if the warriors should choose to designate him. This is $76 million more than the maximum contract that competing teams are allowed to offer him.
James Harden is one of the earliest players to have taken advantage of the DVPE situation, getting a four-year contract worth $170 million from the Rockets. Under the current stipulations, experts believe that the average league lifespan with one team for superstars after signing rookie contracts will be around 14 years.
Follow @SBTSportBetting