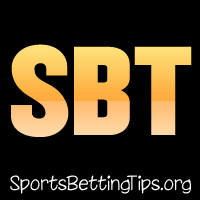 Follow @SBTSportBetting
Last night saw the Boston Celtics continue their home dominance in the NBA Playoffs as they thumped the Cleveland Cavaliers 96-83.
Right from the get-go this game was not even a contest. The Cavs offense couldn't get much going and the Celtics rushed out to a 32-19 start. They played some smart ball for the remaining three quarters and the Cavs were looking very frustrated.
The Cavs just looked like they had given up in the tail end of the game and even LeBron could only muster up a couple of points in that final quarter.
It'll be interesting to see if the Cavs can muster up the energy for Game 6.
For now it's off to Houston…
Warriors vs Rockets Game 5 Betting Tips:
Vin: The Houston Rockets won game four in Golden State in what was the best, but also kind of the weirdest game of this round. The Rockets got virtually nothing from anyone besides James Harden and Chris Paul and still won. The Rockets, despite being the road team, got far more foul shots in this one. Andre Iguodala missed a ton of this game and we saw way too much Nick Young.
Despite all that, the Warriors had a chance to win this one late and if Kevin Durant doesn't pass to Klay Thompson, I think they win. Seriously, KD. You are seven foot tall, the best isolation player on the floor, and you can shoot over anybody in this league, take the shot!
The injury report for this one is quite interesting as both Klay Thompson and Andre Iguodala are listed as questionable. If they don't play, this series could get ugly fast for the Warriors. Being down 3-2 with two shots at it for Houston is not where they want to be.
I think that Klay Thompson definitely plays here and I wouldn't be surprised to see Iguodala either. Whether he plays or not, I think it benefits the Warriors. While he is obviously a huge upgrade and him being on the floor is great for them, if he's not I think that we see Durant step it up a bit. I think if he had been like 10-15% more agressive in game four that the Warriors would've won that game. I think his teammates and coaches agree and will have let him know that throughout the week. I'm taking Will Kevin Durant record a Double-Double? YES (+250) here.
The Warriors +1 is the play. We won't see that type of scoring in a game again from them and that doesn't bode well for Houston. Home court advantage is nice, but we saw what Golden State did there in game one so that doesn't scare me much.
Graeme: I must admit I'm quite mad at myself yesterday as I got hooked on a narrative I shouldn't have. All throughout the post season I've been betting based on the fundamentals and not getting sweeped up in the narrative. I've also been betting against the individual and betting the team.
All of that points to me betting the Celtics yesterday yet I talked myself into backing LeBron James. There's just so much media hype at times involving him that it's hard not to get swept up.
Anyway it is what it is. Time to turn my attention to the Rockets/Warriors series. These two teams have been trading wins and that's one of those basic things where I like it to happen again.
Both teams in the playoffs have shown that a loss really spurs them on. We saw this in the playoff series prior to this one and we're seeing it now.
I like Warriors +1 and I like them to bounce back with a good thumping which we've seen every other time they have lost a game.
Follow @SBTSportBetting