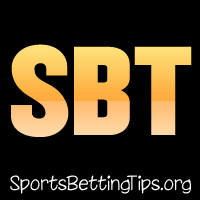 Follow @SBTSportBetting


[Get Exclusive Tips on our Patreon, Ad-Free
]
It was a very tight and low scoring game last night, as the Cleveland Cavaliers came away winners of the Eastern Conference, with an 87-79 victory over the Cavs.
If anyone could beat the Celtics at home then it'd be LeBron and while it took 4 games to do it he was able to do that and steer the Cavs to the finals where they take on the Warriors.
LeBron James makes it an 8th time in a row in the finals. What an impressive performance.
We turn our attention to Game 7 of the Western Conference Finals now. For the Warriors to make it to the final everyone expected before the season began, they have to travel to Houston and take out the Rockets.
Our thoughts:
Warriors vs Rockets Game 7 Betting Tips:
Vin:
Last night's game seven lived up to the hype and I am expecting this one to as well. The questions around Chris Paul's injuries are really messing with expectations here and he's likely to be a game time decision, but I think we'll see him at some point in this game. This game is the biggest game of his career and I think he'll do anything he can to play. Even if it's just in a Willis Reed, inspire his teammates kind of way.
One very interesting subplot of this game is that Scott Foster is head referee for this game. He doesn't have the best reputation and is somewhat infamous in these playoffs for giving home teams wins. Consider this tweet from earlier in the playoffs:
These are the only 3 games SCOTT FOSTER has refereed this month:

HOU vs UTA (UTA only win this series SCOTT FOSTER was lead Ref on 5/2)

GSW vs NOP (NOP only win this series SCOTT FOSTER was lead Ref on 5/4)

BOS vs PHI (PHI only win this series SCOTT FOSTER was lead Ref on 5/7)

— James Stewart (@IAmJamesStewart) May 9, 2018
That said, home teams are 361-425 ATS (45.9%, -81.94 units) in games he referees. So, while conspiracy theorists would say he "gave" games to underdogs in those games, he wouldn't be doing that here as the road Warriors are big favorites. There is a bit of history with Chris Paul and Scott Foster that could play out in this as well.
The odds are definitely against the home team Rockets in this one and the officiating situation doesn't seem to favor them either. When the Warriors have won in this series, it's been by large margins and the Rockets have snuck by in two of their three wins. A Warriors cover is not out of the question so if you are thinking them, you should lay the points. If you are thinking Rockets, take the moneyline of +230.
While this is a match-up of two of the very best offenses and three point shooting teams in the game, I think this game will be all about defense. We saw that in games four and five, and I think this plays out similarly to that. The Under 208 looks like a strong play as slowing it down to those awful James Harden 20 second long isolation plays seems to be the best possible option for the Rockets to compete here.
I think the Warriors probably win this game, but the Rockets +1.5 first quarter seems like a great play to me. They did well in the first quarter last game before everything fell apart and if they want to have a chance in this one, they need to do the same while their home crowd is still rocking. Whatever happens, this should be a heck of a game and I'm excited to see what happens.
Graeme: It's a hell of a big point spread for this one with the Warriors -6.5. Chris Paul is unlikely for it but is a game time decision.
I'll be honest I've went through everything for this game and I'm not really feeling it. End of the day whether Paul is playing or not I like the Warriors to put up big enough numbers.
Warriors -6.5. No strong reasoning for that I just think they win by double digits.
Follow @SBTSportBetting