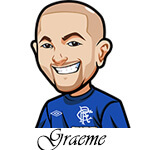 Follow @SBTSportBetting
We'll be covering the final group stages games in the 2019 World Cup in this post, with a busy day on Thursday June 20th. We have four games taking place.
In Group E, Cameroon take on New Zealand and the Netherlands take on Canada.
Both Netherlands and Canada have qualified for the next round already with two victories.
Cameroon and New Zealand will be hoping to win and somehow sneak into the next round via tiebreaker although that's going to be difficult(or by this writing possibly impossible).
In Group F, it's a similar situation with the USA and Sweden having one both their games. Chile and Thailand are also on that rare course for second place.
How about Scotland? We had Argentina or Draw in that one and it was bloody amazing. Just classic freaking Scotland. I was watching it with a mate from Scotland and at 3-0 we were joking they'd blow it in classic Scottish fashion. Can't believe they actually did so.
Right let's have a quick look at the games taking place.
Cameroon vs New Zealand Betting Tips:
Both these teams have zero points and are hoping for a third place finish. A win for either team wouldn't guarantee them a spot although it'd be more than likely based on goal difference, unless they only win by 1 and Chile absolutely batter Thailand (which IS a possibility). Either way we've got to back both these teams going for it.
You never know if that will actually happen or not, but I'm fine with a play on it and hoping for the best. Attractive price considering.
(Odds on this page are correct as of 2019/06/19 8:37:18 PM EST but are subject to change)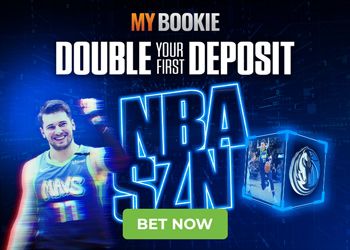 Netherlands vs Canada Betting Tips:
Netherlands and Canada have both qualified. Netherlands are currently top of the group due to most goals scored. It's a very evenly mixed game in terms of odds with Holland at 2.55 and Canada at 2.62 with the draw at 3.40. The winner will have a tricky task against Spain, while the loser will most likely face off against Sweden.
Canada haven't had the greatest games. Netherlands have a weak defense. Under 2.5 is the more obvious play at 1.72 but I think I am going to take a risk that Canada take advantage of Netherlands erratic defense. If you want a safer play, under 2.5 is probably pretty good as a 0-0 is very likely.
(Odds on this page are correct as of 2019/06/19 8:37:18 PM EST but are subject to change)

Sweden vs USA Betting Tips:
Both teams have qualified from their groups. USA have looked the more lethal team of course. Sweden however have looked very solid too but the sportsbooks have the odds pretty much right at USA 1.25 odds.
A lot has been said about USA and their goalscoring abilities but they have did a very good job at controlling games and limiting chances. Thailand got 2 against them while Chile got just 1.
Sweden are a step above and USA might get complacent so I'm not a huge fan of USA to win to nil. However I think they rack up the chances and get another nice and easy win. They aren't out just to win they're out to dominate and strike fear.
(Odds on this page are correct as of 2019/06/19 8:37:18 PM EST but are subject to change)

Thailand vs Chile Betting Tips:
Both these teams can qualify – amazingly Thailand can quite easy. As long as they win and Cameroon and New Zealand draw, the team that got thumped 13-0 could make the next round. Isn't football amazing sometimes? Despite that Chile are expected to go through with ease and are the days biggest favourites at 1.16 odds.
I said the other day in regard to Chile vs USA that I regretted not backing their goalkeeper more against the USA. I'd like to make amends here.
Thailand on an xG level haven't really shown anything. Chile on the other hand – I mean they got thumped against the USA but I felt they showed enough against Sweden.
My only concern is if they can actually score. But I've got to think that Thailand offer up a lot of chances and they have to take something from it.
(Odds on this page are correct as of 2019/06/19 8:37:18 PM EST but are subject to change)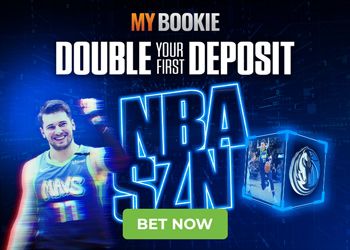 Follow @SBTSportBetting