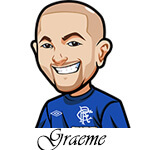 Follow @SBTSportBetting


[Get Exclusive Tips on our Patreon, Ad-Free
]
First of all – the news that Pelé has been moved into palliative care – absolutely gutting man. Him and Maradona were my heroes growing up.
I really hope he sticks around long enough to see Brazil win the World Cup (if they do). Just a sensational player, and even though he's 82 and has cancer – he just felt like someone would be around forever.
An absolute legend. Very sad news.
Onto better news – the first knockout rounds were absolute bangers, and I was able to go 2-0 during them which was nice. A +3.12u profit day.
I had the Netherlands vs USA game to go over 2.5 and for awhile it looked like variance was going to screw us over – but luckily we got the goals we needed in that one.
I'm undecided on the Netherlands game. On one hand, they looked like geniuses by sitting off the ball and killing the tempo and it really affected the USA and their high pressure tactics.
On the other hand – was it actually tactical genius? Or was it just that the lackadaisical approach they've shown all tournament just happened to benefit them here? The USA seemed to figure it out eventually – all they had to do was string 2 quick forward passes together, and it was a game changer and they got through.
I'm not convinced on them yet.
I also had BTTS in Australia vs Argentina at 2.75 odds. I wrote a lot of reasoning yesterday as to why I thought the Aussies would get a goal in that one. However really the main reasoning I had was man, these Aussies just seem to find a way to get the ball in the net every bloody game. I've no idea how they do it, but I was very glad they were able to here.
Let's look at the two games taking place on December 4th:
France vs Poland:
France won their group. After a slow start, they dominated Australia. They had a tough challenge against Denmark but overcame them. Then they benched pratically their entire team and lost to a fairly tough Tunisia team. Although they didn't look good in that one. However I like the idea of them losing there as it should stop them being complacent.
Poland had that dull affair against Mexico, defeated a tough Saudi Arabia team who gave them a run for their money, and then bent over and asked Messi & co to at least chuck on some lubricant first.
To me, France have looked like a team that are the most dangerous and can win the World Cup. Even moreso than Brazil. France look hungry, they attack, and are a lot more aggressive than the others.
So I feel fairly good that France will win this one. It's just a case of figuring out what bet to make. Like I'm tempted by Mbappe anytime scorer but only 2.05 for that. That's a fair bit of variance.
I'm going to go with France Team Shots Over 17.5 at 1.80 odds.
Whether Poland go for it or not, they conceded 23 shots against Argentina. The Saudis also got 16 shots against them, and in a game where both teams parked the bus, Mexico still got 11.
France got 23 against Australia, 21 against Denmark. I'm personally probably going to bet 2u on that one. I'd be surprised if France play conservative.
England vs Senegal:
As a Scotsman, one of the most nerve wracking games for me in the World Cup. It's nice being able to watch it not working my way into a heart attack watching Scotland. But I still feel that same pressure with the idea that England may actually win. Please Senegal, please do the business.
England won Group B with a big win over Iran as they were quite simply too good. A competitive draw against the USA, and a solid win over a Wales team who just looked like they had accepted the loss before the whistle even went.
Sengal had that unfortunate loss against the Netherlands, had a good game against Qatar, then surprised me by beating Ecuador. It was a great first half for them there which was the decider.
One thing I feel is that England are weak defensively. The USA were very unlucky not to get a goal past them and Iran sliced them open quite easily to get a goal. I see a lot of people praise them but I dunno I think they look suspect.
So BTTS is a tempting one BUT the slight concern is Senegals goals against Ecuador were all from set pieces. Can we trust them to score in open play?
And if they line up like Wales did and try to defend and counter – eh. England were smart in that game. They didn't just press for the sake of it as they knew what Wales were going to do. They counter-pressed instead, and also when they did press it was just to work towards creating instant chances.
I'm going to go with a play only on our Patreon. A great time to sign up because you won't pay until the end of December so you get the entire month for free. Not happy? Cancel before December 31st and you won't have paid a penny! A month of risk-free betting analysis including NBA, College Football, World Cup and more! Click here.
Follow @SBTSportBetting