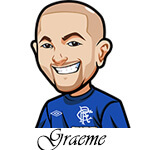 Follow @SBTSportBetting


[Get Exclusive Tips on our Patreon, Ad-Free
]
It was a 1-1 day yesterday.
I lost in the early game with France Team Shots Over 17.5. That was a tough one. France racked up 16 shots in that game. Even though they scored early, we were still on track for the win. Then Mbappe scored in the 74th minute and that just killed off the game right there.
His double probably makes it a lock that I win my Top Team Goalscorer bet with him though.
Won with England -1.5, at 2.50 odds. Good for them.
Actually I do have to do a quick brag, as I won what will likely be my biggest bet of the World Cup, at a combined 30/1 odds.
I noticed early on England were moving up the left. sent the ball to the right and no-one was there. They did that twice and I figured they would fix that promptly. So I had the live betting up waiting, and yeah next time they went up there I noticed Henderson had pushed up to the right.
So bet on him as both first goalscorer and anytime scorer, and well: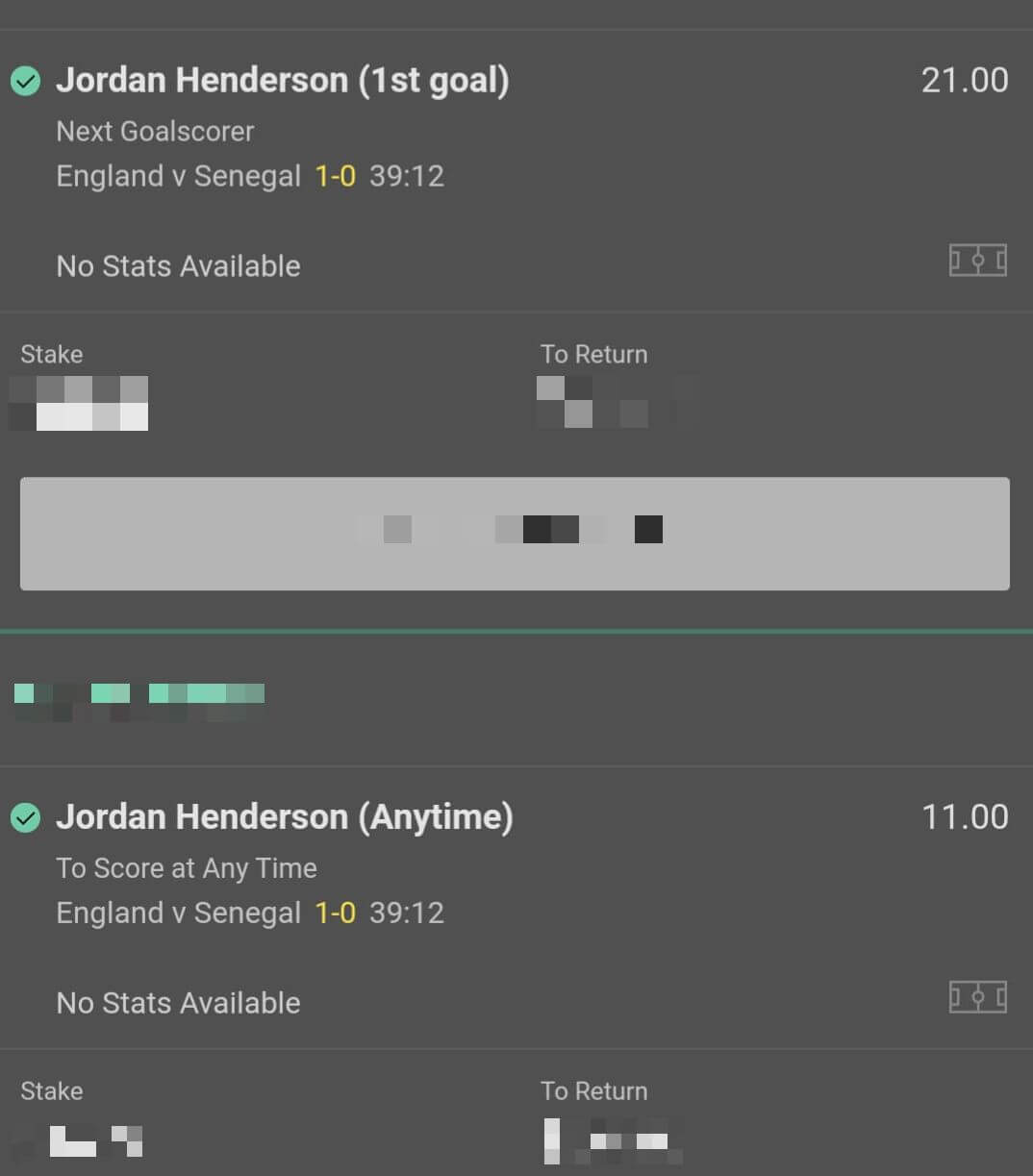 As a Scotsman I have to say that was my most subdued celebration of all time. My daughter, who was watching the game with me, asked if that goal affected any bets I had on. I told her the amount I won off it and she went ballistic, and asked why I wasn't dancing around the room.
"Because it's f***ing England."
To be honest I never really like to brag about bets or anything like that – but man, I was pretty proud of that one and seeing them make the adjustment I was expecting, which luckily resulted in me winning that bet.
Let's get on with Mondays games.
Japan vs Croatia Betting Tips:
Japan have managed to get through in the most ridiculous way possible – by losing to Costa Rica, and then beating both Spain and Germany. Insanity man.
Croatia have been interesting. A very heavy defensive performance against Morocco. I'm not sure how they planned to approach Canada but that early Canadian goal changed things, loosened them up (see Australia vs France) and they powerhoused their way through.
Then they generally outplayed Belgium for the first half I felt. Of course Martinez is clueless when it comes to tactics so that's not a surprise. He rolled the dice with Lukaku and the story was all his misses – but Croatia did play very well in that one.
So okay – I gotta be straight up with you guys. This is a tough one for me to look at without any sort of bias. For whatever reason, I have red and white tinted glasses on.
There was just something about them in that game against Morocco where I felt they were the complete team. I just like so much about them – the one negative of course being the lack of a reliable goalscorer.
But it's hard for me to approach this game with anything other than a Croatia win in mind.
So that's what I'm going with 1u on Croatia win in 90 mins at 2.06.
I'm not even going to attempt to justify it. Just being honest as to why I'm betting them. I actually bet them to win the World Cup after the Morocco game as I felt that was worth a punt. That's how strongly I felt about them, and do still feel, to be honest. (Although France scare the bejesus out of me in that regard)
Brazil vs South Korea Betting Tips:
I kind of hate this draw because I feel the easiest bet in the world for Brazil is "second half to have the most goals" but man – not sure thet happens against South Korea.
So Brazil made it here with two wins against Serbia and Switzerland, then a rotated team lost to Cameroon. They play as you'd expect – an excruciating slow and no pressure build-up play, where they are happy to pass it around forever. They wait for that one mistake, then attempt to take advantage of it.
South Korea made it here with a draw against Uruguay and a win over Portugal. They also lost to Ghana in a game where they generally dominated.
It's tough to judge Korea in that Portugal game as Portugal rotated the squad somewhat. Korea didn't really press Portugal and I mean if Portugal were better at moving the ball around etc they probably could have did a better job. And hey you know who is better at that? Brazil.
I'm going to go with a play only on our Patreon – the people who signed up for the Patreon only tip yesterday picked up a +150 / 2.50 winning bet!. A great time to sign up because you won't pay until the end of December so you get the entire month for free. Not happy? Cancel before December 31st and you won't have paid a penny! A month of risk-free betting analysis including NBA, College Football, World Cup and more! Click here.
Follow @SBTSportBetting