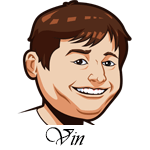 A 1-2 record last time out.
The Rays got the big win in game two to even the series. The Dodgers were really trying to go for it using all different pitchers early, but I think that ultimately turned out to be a mistake. Remove the results and why did Gonsolin only face six batters? The next three batters are statistically the worst! Sometimes I think the Dodgers can be too smart for their own good. Only sometimes though.
The Dodgers staged a nice comeback and the scored ended up 6-4 so we easily hit the over as well. Brandon Lowe hit two homeruns in this one to break out of his slump in a big way. While Corey Seager hit another that made him the all-time leader in postseason homeruns at Global Life Park. With the state of the Rangers, that record might stand for quite some time.
Game three sees the Rays now batting as the home team.
Two tips and a prop, let's go!
Best Odds for MLB:
All tips based on the starting pitchers listed. Tips should be considered void if any pitching changes are made unless otherwise noted. Occasionally the "follower" will be listed as we are betting on who will pitch the bulk of the innings.
Tampa Bay Rays vs. Los Angeles Dodgers Betting Tips:
Dodgers: Walker Buehler 3.44 ERA/4.36 FIP
Rays: Charlie Morton 4.74 ERA/3.45 FIP
(Game will take place at Global Life Park in Arlington.)
Morton has had an amazing postseason with a 0.57 ERA/1.98 FIP through three starts. He's been lights out for this team and it's hard to go against him today.
Buehler, as I've said before, has not been the guy we thought we were getting this year for whatever reason. He had a strong second half and has been decent in the playoffs, but I'm not sure how much the team trusts him. I am being hard on him here because he has a 1.89 ERA/3.24 FIP in the playoffs, but when you opponent's numbers look like that, you have a 5.21 BB/9 rate, and you are averaging less than five innings per starts – it's deserved.
Both of these pitchers are averaging just about five innings per start so the 5-inning line is a natural bet. Morton has been too good not to go with again here.
Bet Rays +115 (First 5 Innings)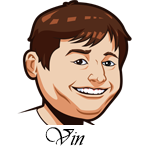 Hey guys.
I spend countless hours per week running this website with Graeme and writing our winning MLB, NBA etc tips. We do this free and don't earn a dime from the site.
However it is a lot of work and to continue we need your support. If you want to show your appreciation for our work or even just a thank you for winning tips, please donate some cash to at least cover our
beer money
! Thanks! Your donations will keep our tips free!
Bovada Prop Builder Bet: Brandon Lowe was the star of game two so we're going with him here. He has the platoon split against Buehler and we are expecting Buehler to be hit a little bit.
The bet we are going with this is Hits+Runs+RBIs. Any combination of these three things, as long as they equal three, is a win for us. So a solo homerun would be a win. A three hit night with no runs or RBIs would be a win. A three walk night with three runs scored would be a win.
Lowe was one of the team's best hitters throughout the regular season, but went cold when the playoffs started. He busted out of that in a big way in game two and I think he can carry that over here.
Bet Brandon Lowe 3+ Hits/Runs/RBIs (+116)
The system thinks this game is going to be much closer than the moneyline says, but not enough to place a bet on the Rays.
Instead, the over looks to once again be the best play. It has easily hit in both games of this series and this one looks like that should continue. I think Buehler can give up some runs and he'll have a short leash while the Dodgers offense is always a threat to put up a big number.
Bet Rays/Dodgers Over 7.5 Runs
Best Sportsbook To Bet MLB:
Register an Account.
All betting odds and props will now be viewable under the event listing.
You can deposit to BetOnline via over 20 different options such as credit card.