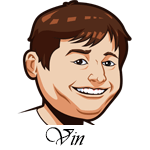 Follow @SBTSportBetting
1-1 last night.
We had the Astros and the over last night. Houston came in big as they got an early lead and never looked back, but the over fell short for the first time in this series. Based on just a cursory glance at the box score and I think I would make that over bet again. The Nationals went 0-for-10 with runners in scoring position while the teams combined for 22 men left on base.
Tonight, the pressure is back on the Nationals with the Astros having the chance to tie this thing up and reclaim home field advantage. The Astros are going with a bullpen game with Jose Urquidy getting the start and they'll likely go with him as long as he can make it. He's no slouch so he could surprise here. While the Nationals will be sending Patrick Corbin, their big offseason acquisition and their third best starter. This is going to be interesting.
With baseball season almost over, I decided to start up another betting website. This one focuses exclusively on pro wrestling. The WWE and AEW betting markets are something that I've been watching for awhile and they've really started to grow into something worth following. The site is Bet on Pro Wrestling and I try to put up a post about once a week with different options including TV ratings, match specials, and futures. Check it out if you are interested in the sport of kings.
For now, baseball.
Houston Astros vs. Washington Nationals Betting Tips:
The interesting story here is Patrick Corbin facing this Astros offense. Corbin had a good season with a 3.25 ERA/3.49 FIP with over 10 strikeouts per nine innings. Those are pretty good numbers, but the only problem is he is facing the Astros who were the very best team in all of baseball against left handed pitchers. They had an .868 OPS/131 wRC+ against lefties on the season. That is a dangerous offense and I'm not sure how much success Corbin is going to find here today.
As we've said all series, if Corbin doesn't go deep into this one then the Nationals could be in trouble. The Nats bullpen isn't filled with killers and they've shown that they only true trust two of their relievers. The good news for them is they didn't use either of them last night and the ones they did use performed well.
The sample on Urquidy is small, but he did have a 3.95 ERA/3.68 FIP during his starts during the regular season. I think I can see him doing at least four innings here which would be huge for Houston. If their offfense can do what I think it's capable of against Corbin, their bullpen should be able to do the rest. On the season, the Astros were a top-ten bullpen while the Nationals were a bottom-three.
Bet Astros -111
Follow @SBTSportBetting