October 26th, 2019 NBA Betting Tips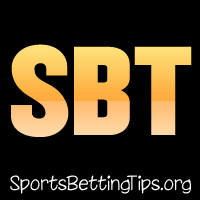 By
.
Hot Bonus Alert: Get a $1,000(!) deposit bonus at
BetOnline
.
1-1 last night.
I knew the Hornets would lose last night, but that level of domination was really something else. The Wolves really played well, especially in the third quarter when they outscored the Hornets 45-25. As expected Karl-Anthony Towns had an absolute monster of a game. He finished with 37 points, 15 rebounds and 8 assists in only 28 minutes. It turns out that Towns is pretty dang good.
Our loss last night came as the Lakers defeated the Jazz 95-86. That score is misleading because the Jazz had a 31-21 fourth quarter to make it that close. This was a game that LeBron James really refused to lose with 32 points, 10 assists and 7 rebounds. He was +17 in +/- to lead all players. This is what happens when you doubt the king.
The season rolls right on tonight with some fun match-ups across the league. Let's get into the tips.
Miami Heat vs. Milwaukee Bucks Betting Tips:
It took the Bucks awhile to get going in their game against the Houston Rockets, but they ended up having a huge fourth quarter and grabbing the win in that one. Against the Miami Heat tonight, I don't see them having that problem. This will be their home opener and the crowd should be rocking for this one. The team exceeded all expectations last season and the level is even higher for them this year. It is going to be loud and the Bucks are going to want to show out for the home crowd.
That should be easy with Jimmy Butler on the shelf. The Heat gave up a lot to get him and are left with mostly a collection of role players with him out of this one. They are still a well-coached team and have some talent, but I just don't see them having any way to stop what the Bucks do on offense. Giannis Antetokounmpo is called the Greek Freak for a reason. This team shoots a ton of threes and I don't see the Heat having a way to keep up with that.
Milwaukee should roll tonight in their home debut.
https://www.Bovada.lvBet Bucks -10
Indiana Pacers vs. Cleveland Cavaliers Betting Tips:
It was a surprise to see the Pacers drop their first game of the season against the Pistons without Blake Griffin. This team has some solid big men in Myles Turner and Domantas Sabonis that you would think would dominate in that situation, but Andre Drummond ended up having a big one for the Pistons and they grabbed the upset. The Pacers, even without Oladipo, are too good to let that happen again.
For one, the Cavs don't have a big man even the level of Drummond that can compete with them here. Kevin Love is playing low minutes and Tristan Thompson ain't it. I really like the idea of Malcolm Brogdon guarding young Collin Sexton and shutting him down here. I just don't see what the Cavs can do to really compete here. The Pacers are the better defensive team and have more offensive firepower even when they are short handed. Throw in the coaching and the desire to get in the win column, and the Pacers are my favorite pick of the day.
https://www.Bovada.lvPacers -5