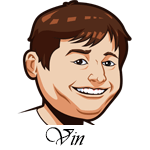 Follow @SBTSportBetting
A 1-2 record last night.
The Dodgers came out and showed why they are so dangerous. They simply did not care that Charlie Morton had allowed one run all postseason and they tagged him for five runs. I really thought the Rays would do better against Buehler, but he ended up with a brilliant start with six innings and ten strikeouts. That's the Buehler they have been waiting on all season.
We got the win with the over thanks to a bottom of the ninth homerun by Randy Arozarena. That's every game in this series that has now gone over. Last night the roof was closed which we've seen keeps run scoring down a bit at Global Life Park. Hopefully they are opening that thing back up because this series could use some excitement.
Our prop bet took a loss as Brandon Lowe had an awful game. I've been off on these over the last couple games. If I had stuck with the Mookie bet from game two, that would've won so maybe the Lowe bet will come in tonight. I am going to switch gears on the third bet tonight.
Game four, let's hope we get an exciting one.
Best Odds for MLB:
All tips based on the starting pitchers listed. Tips should be considered void if any pitching changes are made unless otherwise noted. Occasionally the "follower" will be listed as we are betting on who will pitch the bulk of the innings.
Tampa Bay Rays vs. Los Angeles Dodgers Betting Tips:
Dodgers: Julio Urias 3.27 ERA/3.72 FIP
Rays: Ryan Yarbrough 3.56 ERA/3.80 FIP
(Game will take place at Global Life Park in Arlington.)
This should be an interesting one as both of these pitchers are averaging less than four innings per appearance. This could be a bullpen heavy game with neither starter qualifying for the win.
The weather should be cold (for Texas) again and I wouldn't be surprised to see the roof closed once again. However, I don't think that is going to damper offense for this game.
I like Urias slightly more than Yarbrough to start this one. Yarbrough just has no strikeout stuff to speak of while the Dodgers absolutely crush righties. The first five innings look like they are set up nicely for the Dodgers.
Bet Dodgers -0.5 First Five Innings (-120)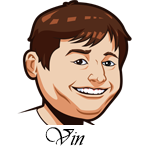 Hey guys.
I spend countless hours per week running this website with Graeme and writing our winning MLB, NBA etc tips. We do this free and don't earn a dime from the site.
However it is a lot of work and to continue we need your support. If you want to show your appreciation for our work or even just a thank you for winning tips, please donate some cash to at least cover our
beer money
! Thanks! Your donations will keep our tips free!
The over has been very good to us thus far in this series and I have to continue it here. It's a bit lower than it has been in other games, but that's also because the system is giving these bullpens a lot of credit. As it should, but you just never know who is going to be used and who doesn't have their good stuff.
Things can get out of hand quickly and eight runs really isn't all that much in the grand scheme of things so stick with the over here.
BovadaProp Builder Bet: Okay, so I am going to do this one a bit differently. I am going to put two prop bets that I think can come in, one for each team. So if you want to bet both, go for it. Or you can just bet the one for the team you are going to win. (As there is nothing weirder than rooting for a team/player to score, but not for that team to win.) I am going to bet a half unit on each.
Dodgers: I remain entrusted in Mookie Betts. He's had two hits in every game of this series except for the one that we bet on him. I was kicking myself yesterday for not going with him in this prop yesterday, but I am going back to it here. At this price, it's worth it.
Bet Mookie Betts 2+ hits (+175) for 1/2 unit
Rays: The Rays prop is a bit more risky, but it's one I am really excited about. It's a risk because it's a homerun bet, but with this team I feel more positive they are going to hit a homerun than get a base hit.
Urias has given up the majority of his homeruns in his career to lefties while Ji-Man Choi pretty much exclusively hits them off righties. He's hit two this postseason and tonight he could make it three.
Bet Ji-Man Choi 1+ Homerun for 1/2 unit
Best Sportsbook To Bet MLB:
Register an Account.
All betting odds and props will now be viewable under the event listing.
You can deposit to BetOnline via over 20 different options such as credit card.
Follow @SBTSportBetting