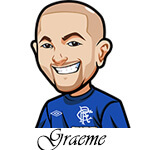 Welcome to Part 3 of the NFL Week 7 Betting Tips.
I will cover the late afternoon games and Sunday Night Football in this one.
Then tomorrow I will be back for the Monday Night Football game featuring the Bears vs the Rams.
If you've missed them I have already covered the early games.
You can see them in Part 1 and Part 2.
Let's get right into the late games taking place on Sunday, October 23rd:
NFL Week 7 Betting Tips 2020: Part 3
Buccaneers at Raiders Betting Tips:
The Bucs are 5 point favourites. They are coming off that excellent win over the Packers that surprised a few folks including myself. The Raiders meanwhile are coming off that big 40-32 win over the Chiefs and their bye week.
Brady should have a decent game with the Raiders not great at pressure. If the Bucs defense and Jones keep it going things gould be great for the Bucs. A lot of this game is about the Bucs defense. Carr has been damn impressive considering what he has dealt with in terms of WR injuries. 5 points is a tricky spot as this could be one of those 2-3 point games that swing either way. This is probably the best defense Carr has played against so he might be in for a tough day. 1u on Bucs -5 although I still am wary of that offense a bit. One of those picks where the numbers make me like it but I just have a bad feeling.
Jaguars at Chargers Betting Tips:
Jags are 7.5 point dogs here. They just lost to the Lions and continue their slump. Minshew may even get benched soon so he needs to step it up. Chargers have also lost every game since the beginning of the season win albeit mostly close games.
Minshew has actually not been to shabby at all and it'd be sad to see him benched. Hopefully that doesn't happen. I think Chargers should cover but with Minshew something to prove I am going to skip this one.
Chiefs at Broncos Betting Tips:
Chiefs are 7 point favourites. They just got that nice and expected win on Monday over the Bills. Broncos are coming off that big win over the Pats and have 2 in a row now.
Broncos have been tough to put the points up against so that will be interesting. Imagine if the Broncos were injury free. the Chiefs should stifle the Broncos offense of course. The question is if Mahomes can get the points against them. Mahomes hasn't had many superstar performances this season but he is someone I still like to rely on in spots like this.
I'll back Mahomes to be able to beat this defense. 1u on Chiefs -7.
49ers at Patriots Betting Tips:
Man I was meant to be at this game. Bloody covid. Although here's the funny thing – I'd agreed to go to this game AND the Bucs vs Raiders game in the same weekend. So COVID has actually been quite helpful in that regard as I wasn't sure what friend to let down.
Well actually I do – I went to Gillette Stadium last year and it was a miserable experience. I'd choose Vegas over that any day.
So this game. 49ers are 3 point underdogs. Jimmy G looked better last week which was nice. Pats looked concerning last week. I'm not going to have a play in this game. Too many questions. On paper I think the 49ers whoop them but last week may have been an anomaly. Newton might match up well with this defence.
Seahawks at Cardinals Betting Tips:
Seahawks are 3 point favourites going into this one. They just beat the Vikings to continue their perfect start and had the bye week. Cards thumped the Cowboys and the Jets and now they have some tough opposition.
Cards can be a tricky team. Kyler Murray has been impressive. I'm good to take the Seahawks here though. They're the better team and rested and been able to game plan for this longer. Cards coming off those two easy games – this will be a big challenge. 1u on Seahawks -3