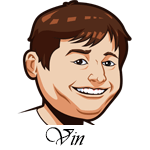 Follow @SBTSportBetting
WWE returns this Sunday with WWE Backlash 2020. This is the 15th edition of Backlash and it is headlined by what is being referred to as "The Greatest Wrestling Match Ever" between Randy Orton and Edge. The show features a lot of chalk, but there are some good bets to be found.
This will be the first WWE event after the big shake-up that saw Paul Heyman lose creative power in WWE. There is something to that, but at the same time this ship will always be steered by Vince McMahon so I wouldn't expect many changes in the company. The status quo will remain.
If you have time, you should listen to the Going Over: Bet Pro Wrestling podcast about this show. Scotsman and I always have a ton of fun with these and we keep them under 30 minutes. You can listen at the link or find the podcast on any podcast platform that you use by searching "Going Over".
Notable Upcoming Bets:
WWE Backlash 2020 Betting Tips:
Sheamus (-150) vs. Jeff Hardy (+110): This match has something to do with DUIs and Jeff Hardy's past drug troubles. So in theory, it would seem that Jeff Hardy should get the win to show that he has overcome his troubles and defeat someone who is trying to shame him for trying to make his life better. That's the TV storybook ending, but it's hard to see WWE seeing things that way. They rarely have in their history and I would not be surprised if the outcome of this was Hardy losing. Staying away here.
Apollo Crews (-550) vs. Andrade (+325): These two have been going back-and-forth over the past couple of months and face off here for the United States title. This definitely seems like a spot where Heyman's ouster could come into play. It doesn't feel like Vince McMahon has ever been a fan of Apollo and I could see him moving the United States title back to Andrade here. Can the Charlotte Effect be sexually transmitted? I say yes.
Bet Andrade +325 at 888 (Americans try BetOnline)
Asuka (-700) vs. Nia Jax (+400): Not much to see here, in my opinion. The heat on Nia Jax right now for injuring everyone she gets in the ring with is through the roof and it definitely seems like WWE is building towards Asuka vs. Charlotte. You have to keep Asuka strong to lose to Charlotte.
Braun Strowman (-1750) vs. The Miz & John Morrison (+600): Nothing to see here. WWE already did the "Strowman loses a title in a handicap match" thing this year and it'd be surprising to see them go back to that here, especially with these two.
Drew McIntyre (-850) vs. Bobby Lashley (+450): I have a real hard time seeing Lashley getting the win here. Drew McIntyre was really dealt a bad hand by winning the title just as crowds disappeared and it feels weird to seemingly punish him for that. Lashley is not over in a meaningful way right now and this would be right near the Jinder Mahal level if he won.
Bayley & Sasha Banks (-200) vs. The IIconics (+200) vs. Alexa Bliss & Nikki Cross (+275): The WWE has taken the "will they/won't they" relationship of Sasha Banks and Bayley and seemingly left it behind. They won the tag titles on a recent SmackDown and now defend the titles here. It doesn't feel worth it for them to lose here after they just won and I think they are worth a bet here.
Bet Bayley & Sasha Banks -200 at 888 (Americans try BetOnline)
Randy Orton (-160) vs. Edge (+120): This will be the GREATEST WRESTLING MATCH EVER so you have to think that it will be at least seven stars. (Imagine how good it would be at the Tokyo Dome.) I find these odds to be really surprising. Edge is a slight underdog and I just find that logic to be insane. Edge came back from eight years off and I just can't imagine him losing in his second match back.
For one, that would set up a third match between these two and absolutely nobody wants that. Second of all, he shouldn't be losing until he can help build someone new. It won't move the needle at all for him to put over Randy and they are paying him way too much money to treat him like everyone else, trading wins and losses. REALLY high on Edge here.
Bet Edge +120 for 3 units at 888 (Americans try BetOnline)
Follow @SBTSportBetting