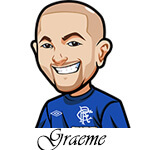 Sunday, July 19th will see the latest WWE Extreme Rules show take place.
If you're wondering if this is one of those pay per views that are worth betting the underdogs – as that is sometimes the case – let's have a quick look at the past few Extreme Rules events, the betting odds for Extreme Rules, and whether any underdogs won.
Extreme Rules 2019: The New Day won triple threat tag as +310 underdogs. AJ Styles defeated Ricochet as a +120 underdog. Which is amusing as an 8 year old boy would beat Ricochet on WWE TV these days.
Extreme Rules 2018: The B-Team defeated Matt Hardy & Bray Wyatt as a +145 underdog. Carmella defeated Asuka as a +110 underdog. Kevin Owens defeated Braun Strowman as a +175 underdog. Bobby Lashley defeated Roman Reigns as a +120 underdog.
Extreme Rules 2017: Cesaro/Sheamus defeated The Hardy Boyz as a +140 underdog team. Samoa Joe won the #1 contender match as a +300 underdog. Seth was favourite there at +190.
So quite a few upsets each show. Interesting that there is a tag team upset on every show and something to pay attention to.
Let's look at the Extreme Rules odds:
WWE Extreme Rules 2020 Odds:
Drew McIntyre is the biggest favourite at -2000 odds as he looks to defend his title against Dolph Ziggler. Ziggler is priced at +700.
Bayley is another big favourite at -1100 odds. Nikki Cross is a +500 underdog in that one.
Asuka is the favourite over Sasha at -300 odds with Sasha priced at +200 to win.
Bray Wyatt is a -140 favourite to defeat Braun Strowman. Little known fact but Bray Wyatt is also the favourite of our very own Vin as well. Although he much prefers The Fiend character.
Seth Rollins is a -150 favourite to take Rey Mysterios eye. Sigh. yes. That is true. An eye for an aye match. Oh wrestling.
Finally Apollo Crews is a big favourite over MVP at -500 odds.
WWE Extreme Rules 2020 Bets:
As of right now I am not completely sure what bets I am going to make. Obviously if a tag team match is added to the card I'll be looking at betting that due to the historical betting upsets.
Sasha Banks is a possibility although I do believe they are going for Asuka vs Charlotte at Summerslam.
I am going to bet 1u on Bray Wyatt to defeat Braun Strowman. It's non-title and Wyatts themed match so I think that one is well worth betting with rumours of them facing off again at Summerslam. Makes sense.
Rey Mysterio has apparently been working without a contract but even then I am good for 1u on Rey Mysterio to win at +110 odds. I can just picture Seth Rollins with an eyepatch and think it would be perfect.
To be honest I think we will see better odds for Rey so it may be worth waiting. I just like to get out there in advance of the odds at times.
Where To Bet WWE Extreme Rules:
Register an Account.
All betting odds and props will now be viewable under the event listing.
You can deposit to BetOnline via over 20 different options such as credit card.