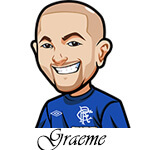 Follow @SBTSportBetting


[Get Exclusive Tips on our Patreon, Ad-Free
]
WWE have another pay per view this weekend, entitled WWE Fastlane.
I'll be covering betting tips for Fastlane this weekend.
I've been betting on wrestling for over 5 years now. I write my tips on a separate site at BetWWE.com but will post them here as well.
My current betting record for WWE Betting Tips, based on the maximum risk/to win rule most sportsbooks have of $50, is 164-118 for $8,740.96 profit. That's right – almost $9,000 betting on the WWE.
I should note that's over the course of a few years. And 118 losses should indicate how tough wrestling betting can be despite the "fixed" aspect of it.
If you're looking to bet WWE Fastlane, I advise betting it at 5Dimes Sportsbook. They are the best online sportsbook for wrestling betting and were the first sportsbook to incorporate WWE betting on a regular basis.
Let's get on with the WWE Fastlane Bets:
WWE Fastlane 2019 Bets:
It's an interesting card, and one where I can make a case for almost every underdog.
The only ones I can't are The Miz/Shane and Kevin Owens although I'm not fully convinced Owens can't pull off a DQ win or something.
In regard to The Miz/Shane it just seems set up for those two to fight at Wrestlemania therefore it'd make no sense for them to win here if that's the case. In regard to Owens it just seems they are going for Bryan vs Kofi at Wrestlemania. Again assuming that's the plan, then Bryan winning via interferece would be the best bet.
That leaves us with four bets.
The first one is Nia/Tamina at +325 Odds. A nice price for those two. We already had the feel good moment for Sasha and Bayley. Wrestlemania is always better when the faces win so if they want to push Nia/Tamnina then a heel win here for the titles would be good. They may not be too happy about moving the title belts around, but it seems weird for them to immediately write off the #1 challengers for the titles as Nia/Tamina are a solid team.
I'm also on Mandy Rose simply because Vince seems to like her. They don't really care too much about Asuka sadly and it's more the fan support that will see her keep getting a push. But one thing I always believe in is to bet on the guy or gal that Vince McMahon likes.
Team Corbin might seem a heartless pick but I've thought a lot about who Reigns will fight at Wrestlemania. Baron Corbin is a very likely one I feel as it's an easy heel and the fans will cheer Reigns over him. So in that regard, Team Corbin winning via elusive means here would be a good reason to set that one up. The other option would be Ambrose if they want to do a storyline and same deal there – he'd be turning on Reigns and Rollins in this match. Basically it's worth a bet.
Finally always bet on Charlotte. This storyline is all over the place and they keep throwing stuff in there to change it up which in my opinion means Becky is a coinflip at best. In that case, bet Charlotte.
You can bet the WWE at 5Dimes Sportsbook
Note that these are all underdogs so it's a very risky show and I'm well prepared to go 0-4. Size your bets accordingly.
Follow @SBTSportBetting