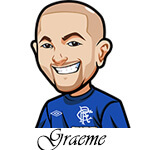 Follow @SBTSportBetting
Hi all,
Today I will be covering WWE Royal Rumble 2020 Betting Tips.
I'll answer the popular question quickly – yes you CAN bet on WWE. Just because it's predetermined doesn't mean everyone knows who is going to win. There's been upsets as high as +4000 in WWE in just the past couple of years and there is generally at least one or even two underdog wins per show.
I've actually made a ton of money betting on WWE over the years. It's surprisingly how profitable it can be.
The online sportsbook I recommend most for WWE betting is BetOnline Sportsbook. You can find their WWE odds under "Game Props".
Let's get right into the betting tips.
WWE Royal Rumble 2020 Betting Tips:
Roman Reigns to win the Mens Royal Rumble. 3u bet on Reigns. Reigns is the favourite at -150 odds and that's fine with me. He's someone that makes sense in both ways. First he can be the one to take down the fiend. Or second we can see him taking on Brock Lesnar again. Reigns just makes the most sense to me.
Personally I see it being Reigns vs The Fiend at Wrestlemania. The Brock storyline will likely lead to a match with Cain in Saudi. Wouldn't shock me if Cain was #2.
Charlotte to win the Womens Royal Rumble. This is probably a silly bet as the favourites always win the Rumble itself. However I've learned to always bet on Charlotte or The Miz when they are underdogs and Charlotte is +600 here. 1u on Charlotte to win considering the two favourites are people not officially even entered in the Rumble yet.
You also have that story where Bayley beat Charlotte to win the title and so Charlotte could get the rematch against her and win it back at Wrestlemania. Nice and easy.
For the record Shayna Baszler is favourite and Ronda Rousey is 2nd favourite. I have heard no rumblings about Ronda returning at the Rumble. As far as I know she is still working on starting a family so who knows there.
Unfortunately that is the only two betting tips for me for this show.
King Corbin isn't a horrible bet at +210 odds. I coudl see logic behind it. For example if Reigns is winning the Rumble, a loss to Corbin won't affect him and will help Corbin. However it just feels this feud has been going on forever doesn't it? Time to end it and end it with Reigns win.
I bet Bayley early on at -150 odds. She's now about -200 so I am not sure I can advise a bet on her. I do think she wins though easily enough. It just doesn't seem like Lacey can win until she at least evens the odds there.
I can't see The Fiend losing to Bryan here. The strap match rules seem to be only in place to allow Bryan to lose without being pinned.
I also can't figure out Andrade vs Carrillo at all. Hard to see past Andrade there.
So that's it for me. Remember you can bet the Royal Rumble at BetOnline Sportsbook.
Follow @SBTSportBetting