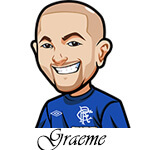 Follow @SBTSportBetting
WWE Summerslam 2018 will be taking place on August 19th this Sunday.
You can bet on WWE at 5Dimes Sportsbook.
There are other online sportsbooks where you can bet WWE but personally I find 5Dimes is the best place for WWE Wrestling Betting.
They've been doing it for years, have good odds, easy to use interface etc etc.
So with that said let's tip WWE Summerslam 2018:
WWE Summerslam 2018 Betting Predictions:
First up on the main event and I've got to place a small wager on Brock Lesnar +200. You might say well WWE can't have Roman lose again PLUS Brock is going to UFC but man Roman should have won at Mania and he should have won in Saudi Arabia. Brock at that price is worth a small bet for sure.
I think Ronda Rousey -380 has to win however at that price she isn't worth a bet.
I do think Samoa Joe +155 is a nice bet. I think this matchup could go either way and the win for Joe could be huge. Feels the right time for AJ to lose.
I'm also on The Bludgeon Brothers -140. Vince loves these guys and I've made a fair bit of money with them lately. I don't see that New Day need the win there.
I'm so tempted by Kevin Owens +250 but I just can't see it. They have no problem with Strowman losing or whatever but I just think he HAS to win and HAS to be involved in Reigns/Lesnar. In saying that if Reigns, a face, wins and remains a face Owens would be a good heel for him. Basically one of those where I may place a little bet just because of it but I can't advise.
With rumours of an Ambrose heel turn I've gotta go with Dolph Ziggler +160.
Always feel good when I bet on Charlotte Flair as an underdog and I feel the same way this time. Charlotte +235 is worth a small bet.
I'm completely undecided on Finn Balor vs Baron Corbin. Both are good enough prices but it's one of those where I have researched a lot and just can't decide. Corbin as the underdog is tempting but not enough for me to back him unfortunately.
I've no clue on Cedric vs Gulak.
Finally I'm staying away from The Miz vs Bryan. I think this one appears to be one of those feuds that will go forever so Miz should win. But I am not 100% on that one and I think the result isn't as important as the story. Miz is probably a bet that I should make though and I'll end up regretting.
As a reminder you can bet WWE Summerslam at 5Dimes Sportsbook.
Follow @SBTSportBetting