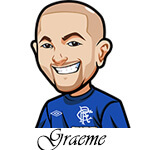 Follow @SBTSportBetting
The PGA Championship ended up being a hell of a fun tournament, with the story of Tiger Woods almost winning dominating the headlines.
I've gained so much more respect for Koepka after that. I mean he is an incredible player anyway – but the pressure he was under just being the leader going into the final round would be tough. Having Tiger on his tail like that – wow.
It all could have been so different too. Koepka held strong to hit those two birdies in a row on the back 9, while Tiger had that bogey on the 14th that really threw a wrench in the works.
So fantastic to see Tiger up there though. I'll be honest while I have loved seeing the return of Tiger Woods, I just didn't think he'd have it in him to win a Major. To see him come that close? Amazing stuff.
It'll make the betting odds interesting for any tournament he involved in after that too as he will be practically unbettable but then that will make others bettable I expect. So it's good for golf and good for betting.
Wyndham Championship 2018 Betting Tips:
Quick note that based on the data for this tournament and this course, Henrik Stenson is a good pick. However he apparently has some sort of elbow injury and hasn't been performing well either. At 18/1 he might be worth a bet but I can't actually advise it based on his performances lately.
Ryan Moore 33/1 – 1/8 unit to win & E/W
He's had some real up and down form lately and it's been awhile since he was in the Top 5. March at the Arnold Palmer was the last time he finished in the top 5. He hasn't performed too badly at this course in the past however and it could be one of his better tournaments – he's making the cuts and that's important enough for me to place a small bet on him. It would be a higher amount if he was 40/1 or above.
Webb Simpson 12/1 – 1/4 unit to win
Webb loves to play this course and he usually always does well here. No surprise he is the favourite. He is on a solid little run of form at the moment and the last time he had a run like this going he ended up taking down the Players Championship. With a fairly weak field this week at the top he might just pull off another Wyndham win.
Those are the only ones really appealing to me this week. Not much else out there that's appealing to me.
Follow @SBTSportBetting