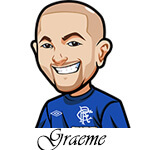 Follow @SBTSportBetting


[Get Exclusive Tips on our Patreon, Ad-Free
]
Are you ready to delve into the notorious world of bad NFL players? Those that are remembered for more than just their on-field successes, but also for their off-field misdemeanors and controversy? Recently, it seems like the media is constantly distracted by scandals in sports due to the celebrity status of athletes.
So today we're going to take a look at some of the most infamous names in NFL history: those that have landed themselves squarely in the "Hall of Shame." Some of these individuals were amazing talents whose careers were cut short by controversies – while others have lived longer after being marred by past missteps.
Do you think you know who made it onto this list? We'll discuss five truly notorious players (in no particular order) and why they do not deserve any rematch with glory. Meanwhile don't forget to catch up with the latest NFL games, most especially Minnesota Viking's upcoming odds in the new week.
O.J Simpson – from football great to the infamous criminal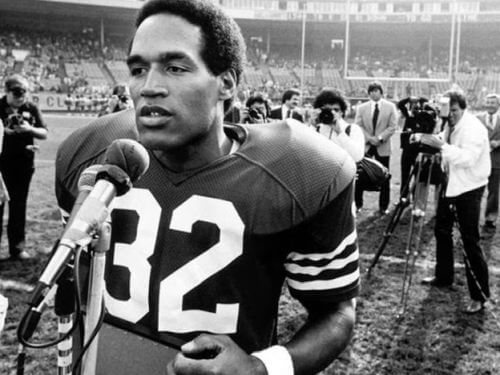 Few football stars ever captivated audiences as O.J. Simpson did in his heyday. From the University of Southern California to become a Buffalo Bills star, he seemed unstoppable – until a different narrative about him began to take shape after his infamous criminal trial.
Perhaps most tragically of all, the once beloved football sensation has found himself immortalized as one of the NFL Hall of Shame's most notorious players for his role in what was considered one of the highest-profile murder cases in America's history.
The ongoing legacy surrounding O.J. Simpson is ultimately one of the cautionary tales: what could have been a remarkable sports career marked by lasting athletic achievement became instead a reminder that ambition, money, and fame aren't always enough to save someone from an unraveling life path.
Aaron Hernandez – the former Patriots tight end convicted of murder
You may remember the name Aaron Hernandez as the former New England Patriots tight end who was convicted of murder in 2015. Hernandez was found guilty of fatally shooting Odin Lloyd, a semi-pro football player who was dating his fiancée's sister. Hernandez's life took a dramatic turn from NFL star to a convicted murderer in a matter of months.
This case was highly publicized and brought attention to athletes and their off-field behavior. Although Hernandez has since passed away, his legacy as both a talented athlete and a convicted criminal will continue to be discussed for years to come.
Rae Carruth
Rae Carruth, the former Carolina Panthers wide receiver, was sentenced to 18-24 years in prison for hiring someone to murder his pregnant girlfriend. The disturbing crime shocked the sports world and the public alike, and Carruth's actions were widely condemned.
Despite being a promising athlete, his actions off the field proved to be his downfall. It's a tragic tale of fame and fortune being squandered in one terrible decision. The incident serves as a reminder that professional athletes, regardless of their talent or wealth, are not immune to the consequences of their actions.
Michael Vick
You might remember the name Michael Vick from his days as a quarterback for the Atlanta Falcons, but unfortunately, he is also known for his conviction on charges of animal cruelty. Vick was found guilty of running a dogfighting ring, in which dogs were bred and trained for violent fights.
The case sparked a lot of controversy and backlash, both towards Vick and the NFL for allowing him back into the league after he served time in prison. While he did apologize and express remorse for his actions, the incident remains a dark mark on his legacy in the eyes of many.
Plaxico Burress
If you're a football fan, you might have heard of Plaxico Burress. This former New York Giants wide receiver made headlines when he accidentally shot himself in the leg with an illegal firearm at a nightclub in 2008. Burress was later sentenced to two years in prison for his actions.
It was a shocking turn of events for the once-promising athlete, who had helped lead the Giants to a Super Bowl victory just a year prior. Despite his missteps, Burress has since tried to make amends and move on with his life. Only time will tell if he'll ever make it back onto the football field, but one thing's for sure- his past mistakes will always haunt him.
Follow @SBTSportBetting