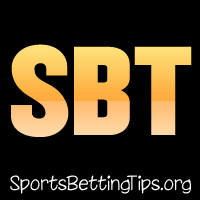 Follow @SBTSportBetting


[Get Exclusive Tips on our Patreon, Ad-Free
]
Brian Pillman was a professional wrestler with the WWE who was renowned for his unpredictable personality and agile fighting tactics. Pillman went by the moniker "The Loose Cannon" on the ring, and gained notoriety for his unpredictable behavior on and off the ring. Pillman was born in Cincinnati, Ohio on May 22, 1962, losing his father to a heart attack at only three months of age. Despite multiple health complications as a child, he was active in sports throughout his school life.
After graduating from high school, Pillman joined Miami University where he shared a room with John Harbaugh the Baltimore Ravens head coach and played football for the university's team. He showed great promise and an NFL career looked to be in the offing. After missing out in the NFL draft, he joined the Cincinati Bengals and in 1986 went to the Calgary Stampeders of the Canadian Football League. In 1985 preseason, he had joined the Buffalo Bills but was cut before the season started.
He started his wrestling career in November 1986 in the Canadian-based Stampede Wrestling promotion which was owned by Stu Hart. Teaming up with Bruce Hart to form the Bad Company tag team, Pillman's career soared and soon joined the Memphis-based Continental Wrestling Association. After short stints with some underground wrestling organizations, Pillman was drafted by the WCW in 1989 where he assumed the nickname "Flyin' Brian" owing to his athletic ability. During his time with the WCW, he developed a notoriety as a volatile and violent personality often feuding with fellow wrestlers and even tag team partners.
After going through a number of partners, he formed the "Hollywood Blonds" with Steve Austin in March 1993 and together they won the championship, but even that partnership did not last as they feuded and went their separate ways in October. After a few more failed partnerships and a brief return to the ECW, Pillman was drafted by the WWF in 1996. His controversial personality again showed itself. Once, he attacked a fan while injured and on commentary duty.
After reviving his partnership with Austin who had also incidentally joined WWF, they then had a bitter feud that escalated to home attacks and even gun drama. On one occasion, Austin had attacked Pillman at his home, breaking in and attacking Pillman. The camera's captured much of the drama, with a friend of Pillman dragging Austin out of the house and Pillman swearing to shoot him. Pillman and the WWF eventually issued an apology for the incident, although many people speculate that the entire drama was scripted.
Even after leaving Stampede, Pillman maintained a close friendship with the Hart family and eventually joined the Hart Foundation despite not being a member of the family. During a pay-per-view match in which Pillman had been pitted against Dude Love on 5th October 1997, Pillman failed to show up on time. After frantic efforts to locate him, he was eventually found dead in his hotel in Bloomington, Minnesota. An autopsy revealed that Pillman had died from the same complication that had killed his father.
Follow @SBTSportBetting