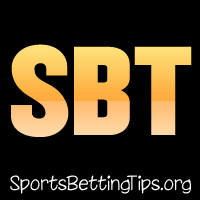 Follow @SBTSportBetting


[Get Exclusive Tips on our Patreon, Ad-Free
]
Former WWE wrestler Phil Brooks, known widely by his stage name CM Punk is one of the famous wrestlers to drop a "pipe bomb" which in wrestling lingo means a scathing promo speech. In a promo on June 27, 2011 during an episode of Raw, Punk delivered a scathing verbal attack against the WWE establishment. He expressed his dissatisfaction with the way the organization treated him and launched a tirade of insults at senior WWE back office personalities and a number of popular wrestlers.
He also announced that he would leave the WWE. The promo, nicknamed CM Punk's Pipe Bomb, was widely publicized and helped to lift Punk's profile for the next few years, before he left to join the UFC as a mixed martial fighter.
Background and Events of the Pipe Bomb
Punk's had risen through the first decade of the 20th century to become a superstar in the organization. Rising through various underground beginning in the mid-1990s, Punk was eventually signed by the WWE in 2005. He was placed in the WWE's development outfit Ohio Valley Wrestling before moving on to the ECW at the behest of Paul Heyman.
He quickly became a fan favorite and in 2008 he was signed to the Raw brand and quickly won the World Heavyweight Championship after beating Batista. With the help of Heyman, Punk promoted himself well, using flashy match routines and brilliant storylines. After losing the championship in 2009, it was clear that Punk had already hit his peak and there was little leeway to grow.
In the ensuing months, Punk was at loggerheads with the WWE, accusing them of willfully refusing to promote him. The WWE therefore gave him permission to go into the arena during a match between John Cena and R-Truth. After disrupting the match, Punks took his mic and started airing his grievances, which were punctuated by insults and chest-thumping bravado.
He hyped his record in Ring of Honor and New Japan Pro Wrestling, breaking the proverbial fourth wall, a big sin in professional wrestling. Punk then went on a dismissive rant aimed at WWE owner Vince McMahon, his daughter Stephanie who Punk called "idiotic" and McMahon's son in law Triple H who he called "doofus." Punk attacked former champions John Cena, The Rock and Hulk Hogan, implying that they were McMahon's puppets.
Punk's off-the-rails tirade was the talk of town for a long time after that. WWE deactivated his social media and WWE.com handles sending people guessing that Punk had gone rogue. Nevertheless, the pipe bomb did a lot of good to Punk's career.
With Punk's name on every lip, the WWE decided that the publicity was good for the organization and decided to renew Punk's contract which was approaching expiry. In an appearance against John Cena on Money in the Bank in 2011 in his Chicago hometown Punk defended his belt, then blew a kiss at McMahon before running through the crowd.
Punk's WWE career however did not proceed as he would have hoped. He was hampered by injuries and off-ring controversies led to his exit in 2014. He joined MMA, the sport he long professed to love. His eccentric personality was a big draw to the UFC and he had a very easy path into the sport, largely thanks to his pipe bomb in 2011.
Follow @SBTSportBetting