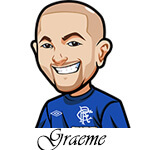 Follow @SBTSportBetting


[Get Exclusive Tips on our Patreon, Ad-Free
]
World Matchplay Darts Tournament History
Background:
This tournament has been played in its current format since 1994 and it takes place in Blackpool at The Winter Gardens. Its probably the best venue on tour and one that all the players look forward to due to the vociferous crowds and large prize pools. It's been sponsored by Proton Cars, Websters, Stan James and Skybet since the year 1994, and is now being sponsored by the betting exchange Betfair. It's the only tournament that doesn't have a deciding leg as all matches must be decided by 2 clear legs which leads to a lot of excitement and games that run and run.
The tournament has been won 12 times by Taylor in its 18 years and other winners are Larry Butler, Peter Evison, Rod Harrington (x2), Colin Lloyd and James Wade. The tournament takes place over the course of a week in late July and features 32 of the top players in the world. It's the 16 top players as taken from the PDC Order of Merit along with 16 players who have earned the most money in qualifying events up until the cut off point at the end of June. From there the 16 from the OOM will be seeded and drawn against the 16 qualifiers which always leads to some explosive matches in R1. As in most tournaments the format gets longer as the rounds progress and will culminate in a final that is best of 35 legs.
Past Winners:
2000 – Phil Taylor bt Alan Warriner 18-12
2001 – Phil Taylor bt Richie Burnett 18-10
2002 – Phil Taylor bt John Part 18-16
2003 – Phil Taylor bt Wayne Mardle 18-12
2004 – Phil Taylor bt Mark Dudbridge 18-8
2005 – Colin Lloyd bt John Part 18-12
2006 – Phil Taylor bt James Wade 18-11
2007 – James Wade bt Terry Jenkins 18-7
2008 – Phil Taylor bt James Wade 18-9
2009 – Phil Taylor bt Terry Jenkins 18-4
2010 – Phil Taylor bt Raymond van Barneveld 18-12
2011 – Phil Taylor bt James Wade 18-8
Las Vegas Desert Classic Tournament History
Background:
This tournament is probably the one that is treated with the least amount of seriousness and prestige by the players. A lot of players tend to combine the darts with a holiday and a bit of time gambling. There's always an odd atmosphere at the venue too due to the games all taking place in the morning and very small crowds in comparison with the rest of the tv tournaments. It takes place over 5 days in early July and has been played in a legs based format for the past 2 years. A feature of this tournament is the early rounds being a very short format which always lends itself to shocks as in a race to 6 any of the top 50 are capable of running 3 or 4 very quick legs to gain a huge advantage. Phil Taylor has the best record of anyone here with 4 wins in the tournament history but one player who is worth looking out for is Wes Newton who seems to reserve his best for Las Vegas despite showing very little elsewhere.
Past Winners:
2002 – Phil Taylor bt Ronnie Baxter 3-0 (Sets)
2003 – Peter Manley bt John Part 16-12 (Legs)
2004 – Phil Taylor bt Wayne Mardle 6-4 (Sets)
2005 – Phil Taylor bt Wayne Mardle 6-1 (Sets)
2006 – John Part bt Raymond Van Barneveld 6-3 (Sets)
2007 – Raymond Van Barneveld bt Terry Jenkins 13-6 (Legs)
2008 – Phil Taylor bt James Wade 13-7 (Legs)
PDC World Championships Darts Tournament History
The PDC World Championships – the hunting ground for Phil "The Power" Taylor. Its spiritual home is the Circus Tavern, but it's now found its home in the Alexandra Palace. It's been the tournament that has the most TV coverage, the most prize money and, most importantly for us, the most betting opportunities. 69 televised matches in 2009 gave us plenty of opportunity to find the value, especially as the bookmakers tend not to get 69 matches priced up correctly over the space of two weeks.
There are usually more markets than any other tournament for us to "play" with, from bets covering the whole tournament (number of 180s, outright winner etc.) to match betting on all 69 matches in the tournament.
It has the most famous names in darts and due to the coverage that Sky give the PDC, form lines are easy to find, especially from the TV tournaments. With a slew of knowledge helping us and with all the markets on offer, it really is Christmas for us bettors, which is apt considering the time of year that it's held.
So while the tournament has almost become the "Phil Taylor Benefit" in recent years, there is still lots of money to be made in the two weeks and even if the final doesn't throw up any value bets, you're still guaranteed a fantastic show of darts.
1994: Dennis Priestley beat Phil Taylor 6-1
1995: Phil Taylor beat Rod Harrington 6-2
1996: Phil Taylor beat Dennis Priestley 6-4
1997: Phil Taylor beat Dennis Priestley 6-3
1998: Phil Taylor beat Dennis Priestley 6-0
1999: Phil Taylor beat Peter Manley 6-2
2000: Phil Taylor beat Dennis Priestley 7-3
2001: Phil Taylor beat John Part 7-0
2002: Phil Taylor beat Peter Manley 7-0
2003: John Part beat Phil Taylor 7-6
2004: Phil Taylor beat Kevin Painter 7-6
2005: Phil Taylor beat Mark Dudbridge 7-4
2006: Phil Taylor beat Peter Manley 7-0
2007: Raymond van Barneveld beat Phil Taylor 7-6
2008: John Part beat Kirk Shepherd 7-2
2009: Phil Taylor beat Raymond van Barneveld 7-1
UK Open Darts Tournament History
The UK Open, the tournament full of clichés. It's the "FA Cup" of darts, where "fairytales can happen" and all sorts of other ridiculous clichés that can be spouted over the course of four days. It's a commentator's dream, but can be a nightmare for us bettors, unless we tread carefully and know our onions, so to speak.
The reason the UK Open is the "FA Cup of darts" is because of the format. It's the only tournament where anyone can play anyone. There are no seeds and a draw takes place at the end of each round. It means once the big guns enter, they could face drawn to face each other in their first match. Qualifiers and those at the bottom end of the UK Open Order of Merit (65-96) play in the preliminary and first rounds. Since a lot of these players are unknown to most, it can be hazardous having too many bets or too big a bet. Remember, some of these players will have qualified from their local Rileys, or even through the Speedy Hire qualifiers. It's the beauty of the tournament, in some respects.
After the first round is over, those 33-64 in the Order of Merit join the draw. Now luckily for us, there are bigger names joining the field at this stage, players that have had TV or perform on a regular basis in the floor tournament, picking up good results along the way. However, since we don't know who they'll be facing (as even though the draw is made in advance for round 2, they can still play one of two players), we have a bit of a quandary. But there's money to be made as long as you're paying attention to the floor tournaments.
Then the rest of the field enter, your top 32 in the Order of Merit and usually the players that will go on to do well. However, as we've mentioned, the open draw means the players you think might do well could easily face each other in round three.
But the nature of the tournament means you usually get an outsider in the final. In recent years we've had Gary Mawson, Vincent van der Voort, and Barrie Bates competing in finals. Now, they might not have won, but an each-way backer will have had a nice lift on them, regardless.
The other thing to note about the UK Open is the short format. Best of 11 legs in the early rounds means a lot of big names and favourites can lose quite quickly. If you take a leg or two to find your throw, it can be too late. Plus, if you throw first, all you need to do is hold your throw. Now, in round three when your "favourites" enter, it's best of 17, so it does give you more of a chance to have one or two "off" legs. But it's still a short format and many top players have succumbed to defeat at this early stage in the tournament. As is evident from the results, while a lot tournaments might be a hunting ground for Phil Taylor, he isn't the Superman in the UK Open that he appears to be in so many other tournament.
2003: Phil Taylor beat Shayne Burgess 18-8
2004: Roland Scholten beat John Part 11-6
2005: Phil Taylor beat Mark Walsh 13-7
2006: Raymond van Barneveld beat Barrie Bates 13-7
2007: Raymond van Barneveld beat Vincent van der Voort 16-8
2008: James Wade beat Gary Mawson 11-7
2009: Phil Taylor beat Colin Osborne 11-6
2010: Phil Taylor beat Gary Anderson 11-5
2011: James Wade beat Wes Newton 11-8
Grand Slam of Darts Tournament History
The Grand Slam of Darts is in its infancy. It started in 2007 with a different format to the rest of the televised darts tournament. It's a style almost identical to the International Darts League, with players from both the BDO and PDC competing in a group stage (similar to things like the Champions League, although playing each other only once). After the group stage, the top two from each group go through to the traditional knock-out format.
The league takes on a short, best of nine legs format. So much like the UK Open, it can throw up some "upsets", although with the majority of players being at the top of their field, the results aren't as surprising. Still, the advantage lies with who has the darts and it's not uncommon to see slight price shifts just before the match depending on who has the throw. After the group stages, it changes to best of 19, then 31 and 35 for the final. Naturally, it gives those at the top of their game a chance to shine, giving us as bettor a bit of fairer playing field.
Due to the format, we can also bet on group winners, as well as the usual darts markets. It a welcome change and one that can pay dividends, as the field is perceived as being quite close (aside from obvious exceptions), thus meaning the books aren't lop-sided. It can be easy enough to narrow the four man group down to two possible winners and from there, finding the value shouldn't be too difficult.
2007: Phil Taylor beat Andy Hamilton 18-11
2008: Phil Taylor beat Terry Jenkins 18-9.
Follow @SBTSportBetting