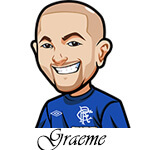 Follow @SBTSportBetting


[Get Exclusive Tips on our Patreon, Ad-Free
]
The Madden Curse or the Madden cover jinx is a curse that is believed to affect players who are chosen to appear on the cover of the Madden NFL Video game. The video game has been in production since 1988 and EA Sports started producing annual installments in 1990. Before 1998 all installments of the game featured John Madden, the NFL legendary coach after who the video game is named.
Starting 1998, EA Sports announced that they would be replacing the Madden's image with an active NFL star to be selected with each installment. Madden was opposed to the idea but the company went ahead, with Garrison Heart being featured on Madden NFL 99, which was released that year. Since then most of the players who have appeared on the Madden NFL cover has suffered an injury, declined performance or suspension the following season.
Victims of the Madden Curse by Game Installment
Madden NFL 99: Garrison Hearst was the first player affected by the curse, suffering a broken ankle during the 2000 divisional playoffs that kept him out for two seasons.
Madden NFL 2000: Barry Sanders, who appeared alongside Dorsey Levens retired abruptly just a week before training camp and relinquished a chance to beat Walter Payton's NFL record for most career rushing yards. Levens' Green Bay Packers meanwhile performed dismally, failing to make the playoffs.
'2001- Eddie George, then a Tennessee Titan suffered a toe injury at the beginning of the 2001 season that hampered his career and saw his numbers drop to career lows of 939 rushing yards and an average of just 3 yards per carry. He never again averaged more than 3.4 yards per carry in his career.
'2002: In the 2001 season, Daunte Culpepper threw 23 interceptions and made a record tying 23 fumbles. His career would never pick up again as he suffered career ruining injuries in 2005 and 2006.
'2003: Marshall Faulk was selected for the 2003 cover having made 1300 yards or more each of the previous four seasons but never again made more than 1000 yards starting 2004.
'2004: Atlanta Falcons quarterback Michael Vick suffered a fractured fibula which kept him out until the last 5 games of the regular season of 2005. He was arrested in 2007 for participation in illegal dogfighting.
'2005 Ray Lewis, then a linebacker for the Baltimore Ravens suffered a wrist injury in week 15 and finished the season without a single interception.
'2006: quarterback Donovan McNabb suffered a meniscus and ACL injury which kept him out of most of the 2005-06 season.
'2007: in the 2005/06 season, running back Shaun Alexander of the Seattle Seahawks had rushed 1880 yards and a record 28 touchdowns and missed just 1 game in 64 games. In 2006 he fractured his metatarsal, missing 6 games of the season and failed to reach 1000 rushing yards for the first time in seven years. He would never reach that milestone again.
'2008: Tennessee Titans star Vince young suffered a quadriceps strain that saw him miss one game during the 2007/08 season but he lost his starting berth the following season. Louis Castillo, who appeared on the cover of Madden NFL 08 Spanish version, suffered somewhat less repercussions with only a tibia injury coming in the 2011 season.
'2009: Quarterback Bret Favre came out of retirement but the Green Bay Packers traded him to the New York Jets for the 2008 season. However his campaign was marred by allegations of sexual harassment and later a shoulder injury that ended his career.
'2010: Troy Polamalu who graced the 2010 cover alongside Larry Fitzgerald suffered an ankle injury that kept him out for most of the 2009 season. Fitzgerald missed only one game but his team, the Tennessee Titans would not make it to the playoffs.
'2011: The Steelers' Drew Bees suffered with a knee injury throughout the 2010 season which severely affected his performance. He threw 22 interceptions compared to 11 the previous season and his QB ratings dropped almost 20points.
'2012: Peyton Hills had a hamstring injury during the 2011 season, missing quite a few games. Also he was outcast by the Cleveland Browns due to divisive behavior in the dressing room. His career would never recover and he became one of few athletes to directly blame the Madden curse for his misfortunes.
'2013: Detroit Lions WR Calvin Johnson had a stellar season, receiving a record 1848 yards that season. However the Lions only managed a 4-12 record in 2012 which was dismal for a team that had made the playoffs the previous season.
'2014: Vikings running back Adrian Peterson suffered a foot injury and played only 14 games of the 2013 season. He would then be suspended for the entire 2014 season for child abuse. The Lions' Barry Sanders who appeared on PS3 and Xbox 360 editions of Madden 25 had a solid season but still suffered a few minor injuries that limited him somewhat.
'2015: Seahawks cornerback Richard Sherman appeared to be the first player not to be affected by the Madden Curse unless the Seahawks Super Bowl XLIX loss to the New England Patriots can be counted as one of the repercussions.
Who could the Madden Curse Affect Next?
The latest cover athlete for the Madden franchise is New York Giants wide receiver Odell Beckham whose image will grace the Madden 2016 cover. The youngest player to ever make the cover of Madden, Beckham told ESPN after being selected that he did not believe in the NFL curse. It remains to be seen whether his 1305 receiving yards and 12 touchdowns from last season will take a hit this season.
EA Sports Cover Curse:
The Madden Curse seems to be moving onto other sports. The two people on the cover of EA Sports UFC 2 are Ronda Rousey and Conor McGregor. Soon after they were announced, Ronda lost to Holly Holm and then Conor lost to Nate Diaz.
Follow @SBTSportBetting