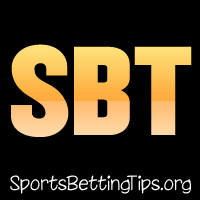 Follow @SBTSportBetting


[Get Exclusive Tips on our Patreon, Ad-Free
]
All the best players start off as rookies; this idea spurs on every novice, every child, and every person who wants to start up something new. But sometimes the rookies become heroes in their first year of play.
These types of glow-ups are rare and far between. The bookies might try and predict the players outcomes, but every now and then the new player will shake the NBA money lines.
1: Wilt Chamberlain – 1959/1960 – Philadelphia Warriors
Chamberlain was already thought of as an impactful player before he ever reached court, but he had more power and talent than any of us knew! Named Most Valuable Player and Rookie of the Year, Chamberlain was put on the first for Philadelphia Warriors and set an NBA record for 2,707 points (or 37.6 points per game) in his first year.
Wilt Chamberlain also set a second record of 1,941 rebounds!
If you want to see how the young lad boosted the Warriors' game, the previous season they reached 32 – 40, and in Chamberlain's first season, they reached 49 – 26 and entered the Eastern Division Finals!
2: Lew Alcindor – 169/1970 – Milwaukee Bucks
In his first year of play, Alcindor became the league's second best scorer (with a rating of 28.8 points per game), the third best rebounder (with a rating of 14.5 rebounds per game), and he created 4.1 assists in the match showing fantastic teamwork.
He didn't break records like Chamberlain, but starting at the top of the leader boards is a feat unheard of!
With Alcindor on their team, the Milwaukee Bucks had a chance to win the NBA. Lew became the center point for the team, allowing other players to use their skills to defend and protect, as is their speciality.
Although, in the end, the Bucks did not make it to the final, they would not have reached their fourth place title without this outstanding rookie!
3: Oscar Robertson – 1960/1961 – Cincinnati Royals
In his first season in the NBA, Robertson almost averaged a triple-double. He scored 30.5 points per game, created 10.1 rebounds, and handed out 9.7 assists per game. He was so close to creating records we didn't know existed!
Robertson did manage to average a triple-double in his second season, but he was so close in his first that we couldn't ignore it!
Oscar was also the first overall draft pick, which the Cincinnati Royals couldn't have been happier about, as he was given the Most Valuable Player award, the Rookie of the Year award, and made the first-team All-NBA!
4: Larry Bird – 1979/1980 – Boston Celtics
Bird's contract was the biggest one that Boston ever created in pro team sports history. With this expensive player on board, the Celtics boosted their scores from 29 – 53 to 61 – 31. His impact on the team was immense and worth every buck they gave him.
Automatically an All-NBA first-team player, Bird averaged 21.3 points per game, 14.5 assists per game, and 0.4 rebounds.
5: Michael Jordan – 1984/1985 – Chicago Bulls
Michael Jordan is a name people recognize even out of the NBA fans. His stats aren't as impressive as the others we have shown, but he was able to turn the Chicago Bulls team from a bull in a china shop into a bullfighting elite.
He scored 28.2 points per game, created 5.9 assists, and produced 6.5 rebounds per game too.
A player is only as good as their team, but Jordan made the team what it was. People would watch the games just to see him play!
6: Elvin Hayes – 1968/1969 – San Diego Rockets
You might be looking at these dates and wondering why we haven't put Wes Unseld above Hayes, and the simple fact is that Hayes was the better player. Sure, Unseld received Rookie of the Year and MVP, but Hayes was given less air time, had the most points scored in the league, and started in the All-Star Game. Watching the two, we know which one is our number one.
7: Wes Unseld – 1968/1969 – Baltimore Bullets
It wouldn't be fair to avoid showing Unseld just because Hayes played a better game. We cannot ignore his incredible feats of MVP and Rookie of the year! He averaged 13.8 points per game and created 18.2 rebounds per game (in comparison, Hayes scored 28.4 points per game and averaged 17.1 rebounds).
Follow @SBTSportBetting