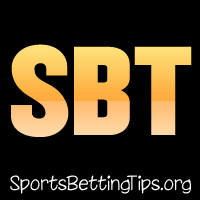 Follow @SBTSportBetting


[Get Exclusive Tips on our Patreon, Ad-Free
]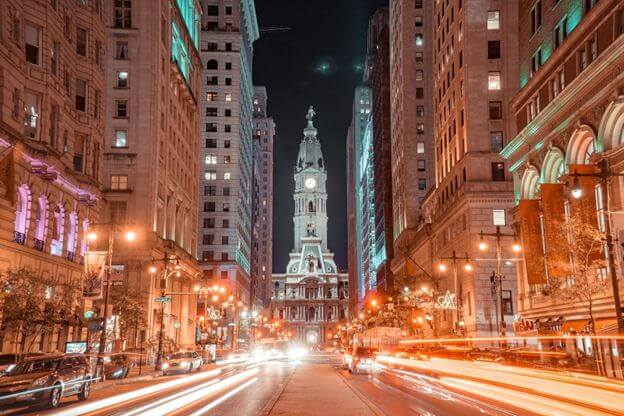 When it comes to producing top-tier athletes, few states can hold a candle to Pennsylvania. From basketball phenoms like Wilt Chamberlain and Kobe Bryant to gridiron greats like Joe Namath and Dan Marino, the Keystone State has an impressive roster of sports stars who have made significant contributions to their respective fields.
Here are some extraordinary feats and accomplishments by these athletes that exemplify Pennsylvania's rich sporting history.
Towering Over the Competition: Wilt Chamberlain
Known as "Wilt the Stilt" or "The Big Dipper," Philadelphia-native Wilt Chamberlain was a force of nature on the basketball court. With an NBA career-record average of 22.9 rebounds per game, he single-handedly redefined what it meant to dominate the boards. Averaging 30.1 points throughout his career, Chamberlain not only cemented his legacy as one of the greatest players in NBA history but also laid claim to being arguably the greatest Philadelphia-born athlete ever.
Defying Expectations: Joe Namath
Hailing from Beaver Falls, Joe Namath captured football fans' hearts with his fearless play and larger-than-life personality. As a quarterback for the New York Jets, he boldly guaranteed a victory in Super Bowl III – and delivered that promise in stunning fashion. Throwing for over 27,000 yards during his career, Namath proved that Pennsylvanian talent could shine on football's brightest stage.
Mamba Mentality: Kobe Bryant
Born in Philadelphia before dazzling audiences around the world with his exceptional skill set, Kobe Bryant exemplified greatness both on and off the court. An 18-time NBA All-Star who won five championships with the Los Angeles Lakers, Bryant amassed an incredible 33,643 points during his career – ranking him fourth on the NBA's all-time scoring list. A relentless competitor who inspired generations of players to hone their craft, Bryant's contributions to the game of basketball are immeasurable.
Swinging for the Fences: Reggie Jackson
Wyncote native Reggie Jackson is a testament to Pennsylvania's prowess in producing baseball legends. A 14-time All-Star who hit 563 career home runs, "Mr. October" was instrumental in winning five World Series championships throughout his illustrious career. His induction into the Baseball Hall of Fame serves as a fitting tribute to one of Pennsylvania's greatest sluggers.
The Golden Arm: Dan Marino
Pittsburgh-born Dan Marino rewrote the NFL record books with his powerful arm and pinpoint accuracy. A nine-time Pro Bowl selection, Marino threw for an astounding 61,361 yards and 420 touchdowns during his storied career. His records stand as evidence of Pennsylvania's ability to produce legendary quarterbacks.
The Ace on the Court: Bill Tilden
Philadelphia native Bill Tilden left an indelible mark on tennis history by winning ten Grand Slam singles titles and maintaining a seven-year reign as the world's No.1 player. As one of the sport's early superstars, Tilden showcased Pennsylvania's knack for cultivating elite athletes across various disciplines.
Grit and Perseverance: Jim Kelly
The Buffalo Bills' quarterback from East Brady, Jim Kelly, demonstrated unwavering resolve throughout his storied career. A five-time Pro Bowl selection, Kelly led his team to four consecutive Super Bowl appearances – showcasing Pennsylvania-bred talent on football's grandest stage.
The Comeback Kid: Joe Montana
While many know Joe Montana for his iconic success with the San Francisco 49ers, it was in New Eagle, Pennsylvania, that this legendary quarterback got his start. Montana won four Super Bowl championships and earned three Super Bowl MVP awards – placing him among the ranks of football royalty.
The Ultimate Dual-Threat: Mike Ditka
Carnegie native Mike Ditka excelled not only as a tight end but also as a successful NFL head coach. A five-time Pro Bowl selection and later leading the Chicago Bears to victory in Super Bowl XX, Ditka's accomplishments, both on the field and the sidelines, prove that Pennsylvania athletes possess versatile talents.
The King of Golf: Arnold Palmer
From Latrobe, Pennsylvania, emerged one of golf's all-time legends, Arnold Palmer. With 62 PGA Tour wins and seven major championships under his belt, "The King" remains an enduring symbol of excellence within the world of sports.
Conclusion
Not only known for its sports legends, online casino games in Pennsylvania are becoming a popular entertainment hub for sports fans and enthusiasts alike, making it a hot spot for those who enjoy both sports and gaming.
These ten outstanding athletes represent just a fraction of the extraordinary talent hailing from Pennsylvania. Their achievements offer a glimpse into the rich athletic lineage that has long been synonymous with this storied state.
Follow @SBTSportBetting