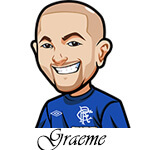 Follow @SBTSportBetting


[Get Exclusive Tips on our Patreon, Ad-Free
]
The Louisville Grays were a baseball team that was located in Louisville, Kentucky; this only lasted for two seasons (1876-1877), and were able to post a 65-61 record. They were owned by the publisher and owner of the Louisville Courier-Journal, Walter Newman Haldeman, who was a businessman. The Grays were forced to fold due to the first gambling scandal that baseball had ever seen.
The 1877 Louisville Grays Scandal involved players taking money and in return, they would throw games.
How it started
When baseball was first being played professionally, there was a lot of play that was considered crooked. It is believed that many players threw games in exchange for money.
Back in these days, salaries for players was pretty low and was all controlled by solely the owners of the franchise, so it was not that hard for gamblers to throw a bribe a player or two's way to throw the game. For some players, it was more equitable to take money to throw a few games than to actually play the whole season.
William Hulbert formed the National League in 1876 with the intent to drive gambling out of the game. It had already taken over the National Association in the early 1870s. That being said, there were still many different scandals during this time.
In the inaugural season for the Grays, they finished 30-36, good enough for fifth in the National League. Jim Devlin, the starter (and essentially their only pitcher) for the Grays had a WAR (Wins Above Replacement) of 12.2. They built up their roster for the second season by acquiring English born George Hall, who hit more home runs than any other player for Philadelphia the previous year. Orator Shafer, who hit three home runs (the second most in the NL, Hall's batting average was .323, and Devlin pitched every single inning. They were able to win nine of eleven games in July, and by the thirteenth of August, were four games ahead, winning 27 of their first forty games.
All of a sudden, this great team started to fall apart. A team that had started to put together a pretty good second season, after a largely mediocre one, went on a streak where they won only one game out of their next eleven. They fell behind to six and a half back games back. They would eventually get off the slide, but by then it was too late and the league pennant was won by the Boston Red Caps. The Red Caps won twenty out of 21 games, and swept the Grays in late August, a sweep that helped them tie up the division. Their losing streak that occurred all of a sudden was suspicious to many people; one reason was because they appeared to be so unstoppable before then.
It was hinted, by Haldeman's own son, that there was odd behavior going on with the team. Devlin, he claimed had stopped using his, almost altogether, ground-shoot (a sinker). Hall started slumping and went 4-for-28. There was no proof, but Haldeman had no issues pointing out that something was definitely wrong with his dad's team.
Grays team president Charles Chase got two telegrams, from persons unknown, saying that Hartford (the Grays's next opponent and a team that was not as talented) was heavily favored to win. The next predicted that the Grays would throw their next game; which they did, while they committed suspicious errors and lost by seven unanswered runs.
Devlin was questioned by Hulbert and confessed saying that he was paid one hundred dollars per game. Another player, implicated by Hall (who was afraid and pressured enough gave Hulbert a full confession) gave Chase the permission to read all telegrams that he received. It was also said that this player, named Al Nichols was the contact man with the gamblers. They were eventually linked to a gambler named McLeod, who was based in New York. They agreed, at first, to throw all games, but Devlin started out throwing just the exhibition games. He would start throwing both as well. Another, named Bill Craver, was implicated and was guilty of gambling with his former team, but there was no proof to suggest he was involved in any gambling in this case.
The Repercussions
All four players: Craver, Nichols, Hall, and Devlin were banned for life. Craver was banned for not cooperating with the investigation. The rest were banned for tampering with players, selling games, and conspiracy to sell games. Hall worked as an engraver and clerk, Craver became a police officer. None of the four were ever reinstated. Nichols played semi-pro ball. Despite trying many times to get reinstated, Devlin failed each and every time.
Devlin would join the police department in Philadelphia, and would die of tuberculosis in 1883. He pitched every game for the Grays in 1877 and led in games and innings. His 1.90 ERA is third lowest all time for pitchers who have pitched a minimum of 1,000 innings.
The Grays ceased operations at the end of the 1877 season.
Follow @SBTSportBetting