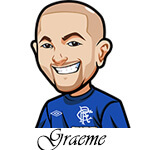 Follow @SBTSportBetting


[Get Exclusive Tips on our Patreon, Ad-Free
]
In 1910, Hugh Chalmers, the president of Chalmers automobile company, had an idea to give out the most valuable player award in Detroit, and the plan was to call it the Chalmers Award. The 1910 Chalmers Award scandal involved a Major League Baseball team trying to give Nap Lajoie a batting title that rightfully belonged to Ty Cobb.
How it started
In 1910, baseball was really popular in Detroit, and Hugh Chalmers decided early in the year, to capitalize off of its popularity. His plan was to give one of his prized automobiles to whoever won the batting title in the American League. He was trying to put his company, the Chalmers Automobile Company ahead of other car companies, and try to get people to want to buy his cars and no one else.
Ty Cobb led the American League, by a few points, in batting average over Cleveland's Nap Lajoie. Lajoie was the more popular player of the two, as Cobb was not liked by his opposition.
Cobb sat out the last two games the Tigers played that season, leaving him with a batting average of .385.
The manager of the St. Louis Browns, Jack O'Connor, wanted Nap to win the batting title. So, on the final day of the season, he told his infielders to play deep so that Napoleon could get the eight hits in both games of a double header that he needed to beat Cobb. He especially wanted third baseman Red Corriden to play on the outfield grass, so that any ball Lajoie bunted in Corriden's direction, would result in a hit. Which Nap did (he went eight-for-eight in the two games) to win the batting title off Ty Cobb. In his final at bat of the two games, he reached base, but due to a wild throw to first, the play was ruled an error. Nap finished 227-for-591, good enough for a .384 batting average.
O'Connor did not care for Cobb because of the way he played the game and the way he carried himself, but what he made his players do was not fair to Ty Cobb.
Repercussions
When the issue was brought to the attention of Ban Johnson, the American League president, he said that all batting averages were official and since Cobb had a higher batting average (.385 to Lajoie's .384), he was given the batting title. Chalmers, however, gave cars to both men. He still got the good press he wanted, getting a photo opportunity with both Cobb and Lajoie (which he put together) that he gave a car to. This batting title was one of twelve that Ty Cobb would win in his career.
Chalmers and Johnson decided that it would be better to have sportswriters vote on which player was the most useful and important to each team and give the Chalmers Award to that person and this would start at the end of the 1911 season. The first winner of the Chalmers Award, under these conditions, was also Ty Cobb; 1911 was Cobb's best season, it saw him hit .420. The award did not stick around long, and was gone after the 1914 season. Chalmers halted the award after seeing that he was not selling more cars by giving out the award. The last two winners of the award were Johnny Evers and Eddie Collins. Five of the eight winners of the award were later inducted into the Hall of Fame. Two of the five were Lajoie and Cobb were.
It would not be until 1922 that the idea to give out the most valuable player award would come back, but one has been given out every year, except for 1930.
Chalmers Automobile Company ceased to exist in 1923, but is a predecessor to Chrysler.
Jack O'Connor was later banned from baseball for his actions, as was coach Harry Howell who tried bribing the official scorer to change a hit from an error to give Nap Lajoie more hits.
It was later found, almost seventy years later that one game Cobb played in the 1910 season was counted twice for him, giving him two extra hits. Without the two extra hits in the season, his average would have been brought down to .383. This would mean that this batting title should have gone to Lajoie after all. It also would have brought his 4,191 career hits down two, and his career average down to .366.
Follow @SBTSportBetting