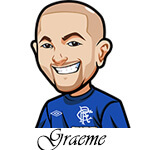 Follow @SBTSportBetting


[Get Exclusive Tips on our Patreon, Ad-Free
]
Barry Bonds was a Major League Baseball player who set many records as a player that would later be tarnished due to allegations of performance enhancing substances. Such allegations came about when an investigation was launched into Bay Area Laboratory Co-Operative (BALCO). Victor Conte, Jr. (Bonds's nutritionist and BALCO's president) and Greg Anderson (Bonds's trainer) were the believed to be giving Bonds the substances.
Bonds would later be charged with perjury and obstructing justice for earlier testimony that he provided in front of a grand jury. This created a large scandal that would involve many players, and led to Major League Baseball putting in place many rules, regulations, and penalties for players that were found to be using steroids.
How it started
Barry Bonds started using performance enhancing supplements in early 1997, when he tried androstenedione for the first time. He did not like that he was getting older and decided to try to reverse the aging process and at the same time increase his numbers.
Fast forward a ways to 2001, the year Bonds would hit 73 home runs and break Mark McGwire's single season home run record, the press hammered Bonds about where he was able to find this new ability to hit with more power. At the time, Bonds beefed up his physique, he was in his mid-thirties, a time when most players were starting to think about retirement or declining. He went from a small little lead off hitter to someone who was a mountain of flesh.
It is really no wonder his transformation was questioned by reporters, not just by his surprising bulking up, but because his average stats highly increased. For the first thirteen years of his career (1986-1998) Bonds hit .290, hit an average of 32 home runs, and had an average of 93 RBI. The following six years (after he started taking PEDs and from the time that he was ages 34-40), on the other hand, he hit .328, averaged 49 home runs and drove in 105 RBI. His average home runs per season increased by seventeen. He went from hitting a home run every sixteen at bats to every 8.4.
It had upset and surprised Bonds the way fans reacted with large amounts of hero worship for McGwire as he broke Roger Maris's home run record in 1998, a hitter that Bonds believed was inferior to Bonds himself. It was known by Bonds at the time that McGwire too had been using steroids.
Bonds talked to Muscle and Fitness magazine in 2003 for an article they were doing on him. He described the training regiment and said that in 2000, Victor Conte and BALCO measured the nutrients found in Bonds's blood and put him on specific supplemental regimens to bring up levels and balance certain things.
Articles that were written in 2004 by Lance Williams and Mark Fainaru-Wada (both investigative reporters for The San Francisco Chronicle) divulged information on BALCO and the way they distributed performance enhancing substances to some of the biggest names in sports at the time. These articles helped push Congressional hearings on the subject of baseball's steroid problem, started people thinking and talking about performance enhancing drugs, and helped increase all efforts to help get rid of drug cheats on the United States's Olympic teams. Their articles were put together into a book that was called "Game of Shadows" and was released in 2006.
While using performance enhancing substances, Bonds took quite a few; some normal, some abnormal. Human growth hormone, DecaDurabolin, insulin, testosterone decanoate, Winstrol, Clomid (usually taken by women for infertility), and trenbolone (to improve beef cattle's muscle quality). He also is known to have taken The Cream and The Clear.
The Repercussions
In 2005, MLB commissioner Bud Selig wanted testing done on players to include amphetamines, to have someone independent from the individual teams or the management-union committee be in charge of testing, and there be more frequent testing.
George Mitchell, a former Senate Majority Leader led an inquiry to see who all was taking steroids and released a report that named many players that had taken steroids at least once.
There was also suspensions put in place for any player testing positive or found using banned substances. Fifty games for first time offenders, one hundred games for second time offenses, and for third time offenders would receive a lifetime ban.
Follow @SBTSportBetting