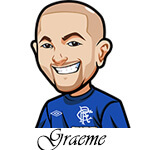 Follow @SBTSportBetting


[Get Exclusive Tips on our Patreon, Ad-Free
]
One of my favourite bets during the big international tournaments is Top Team Goalscorer.
First – I'm generally bloody good at it and have made a fair bit of money. Second – it makes it a lot more fun watching the games. It adds something different to cheer for as you're cheering for a specific player to score with etc.
For Euro 2012 and World Cup 2014 I got together with my friend Fraser, who is a stats buff and has been doing this for the last 6-7 tournaments. We decided to get together for Euro 2016 and cover the Top Team Goalscorer picks and give our differing opinions.
Here's the first batch:
Top Team Goalscorer Betting Tips: Austria
Graeme: To me, there's no question here that we have to go for the 6/1 Marko Arnautovic. Top scorer in qualifying in Euro 2012 with 4 goals for Austria while proving himself in the big games. Stokes top scorer in the 2015/2016 season will be looking to prove himself with a lot of big teams looking to sign him. I know Janko killed it in qualifying, but Arnautovic for me will do better against a better class of opposition.
Fraser: Marco Janko looks like the obvious choice, with 7 goals in qualifying, but the value is David Alaba. Four goals in qualifying but 3 of them were penalties, so that makes 6/1 tempting.
Top Team Goalscorer Betting Tips: Belgium
Graeme: Group B Winners Belgium had no problem in qualifying scoring on average more than 2 game. Such a talented squad and interestingly Lukaku is a heavy favourite even though he didn't score one goal in qualifying. Based on that we have to look at the other options. Hazard and De Bruyne both tied at 5 goals. I've got to go with De Bruyne who has a much better goals per game ratio. However I'd also recommend a small bet on Fellaini at 16/1 as that's a crazy price considering how forward he plays for Belgium.
Fraser: Belgium scored 24 goals in topping their qualifying group, but surprisingly the 15/8 Romelu Lukaku didn't score any of them. The top two scorers were Kevin De Bruyne and Eden Hazard with 5 goals, who are both 5/1. I'll be going for De Bruyne though, due to him having a better league season than Hazard.
Top Team Goalscorer Betting Tips: Croatia
Graeme: Croatia were Group H runners up behind Italy and weren't goal shy with the most goals in their group. Personally I don't feel this one is even a contest. Ivan Perisic scored a whopping 6 of their 20 goals and even though the majority of their goals were spread out he delivered big time. Just hope Croatia keep him in that striker role and don't put him on the wings.
Fraser: Its no surprise that most of the Croatian goals in qualifying were from midfielders. There is so much quality in there with Perisic, Modric, Rakatic and Kovacic. But I will be going for a striker who only got one in qualifying. Mario Mandzukic is 5/2 and hopefully he can take advantage of the creativity of the players in behind him.
Top Team Goalscorer Betting Tips: England
Graeme: This is one where I didn't put too much thought into it. England are a massive wild card in regards to who they play up front. Based on the ridiculous season he has had I'm going to back Jamie Vardy to continue his amazing form.
Fraser: The top England goalscorer is completely wide open. A lot of people expect Kane and Vardy to start up front, but I can't see Roy Hodgson not starting with Wayne Rooney. Daniel Sturridge is the best striker, but his injuries may put him down into 4th choice. Jamie Vardy can play with Kane and Rooney, but I don't think a Rooney/Kane partnership can stylistically work. Rooney is very underrated by England fans and media and I'm going to take him at 4/1
Top Team Goalscorer Betting Tips: France
Graeme: The trickiest team to predict in the sense that we haven't seen how they line up in qualifying. I have to take the 2nd favourite Olivier Giroud at 4/1. He scored consistently in friendlies like against Netherlands and Germany and two against Denmark. Griezmann has of course been a strong player for Atletico but I feel France will rely on Giroud here knowing what he can bring to the table.
Fraser: Antoine Griezmann is free scoring at Athletico Madrid, but struggles with France. Most of his goals come against minnows like Jamaica and Armenia. At 4/1, Olivier Giroud looks a decent price, especially since he has a scoring record against Germany, Spain and Holland. Anthony Martial has had a good season at Man Utd, but I'm going to stick with the Arsenal man
Follow @SBTSportBetting