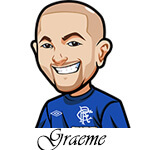 Follow @SBTSportBetting


[Get Exclusive Tips on our Patreon, Ad-Free
]
On July 30, 1990, George Steinbrenner received a lifetime ban on management and day to day running of operations of the New York Yankees by Major League Baseball (MLB) Commissioner Fay Vincent.
The reason for the suspension was due to George Steinbrenner paying a gambler named Howie Spira $40,000 to dig up information that would discredit Yankee outfielder Dave Winfield.
Who was George Steinbrenner?
He was an American businessman renown for being the principal owner and managing partner of the New York Yankees baseball team from 1973 to 2010. He was one of the most prominent sports team owners of the twentieth century. Since the time he purchased the Yankees in 1973, he run the team with a totalitarian, hands on approach that made him loved and loathed in equal measure. His management style and abrasiveness made him one of the most controversial figures in baseball history. He passed on in July 13, 2010 in his Tampa, Florida home after suffering a heart attack.
The Suspension
Steinbrenner's suspension from baseball in 1990 was not the first time he had been suspended from the game. In 1974, he was connected to the Watergate scandal that axed President Richard Nixon. As a result, was indicted on 14 counts of illegally making campaign donations to Nixon's reelection campaign and obstruction of justice. He was fined a five figure sum. In addition, he was also slapped with a two year suspension from baseball by then MLB commissioner Bowie Kuhn. However, the suspension was reduced to 15 months on appeal allowing Steinbrenner back in 1976.
In 1978, Dave Winfield met Albert Frohman, a retired businessman who later became his agent. Frohman encouraged Winfield to ditch the San Diego Padres and join the New York Yankees. He agreed to it and after the 1980 season, Frohman secured him a 10 year, 23 million contract. This signing by George Steinbrenner made Winfield baseball's highest paid player. The relationship between them, however grew cold almost from its onset.
It was said that the agent sneaked in a cost of living' clause in the terms of the contract that raised the contract sum from $15 million to $23 million and Steinbrenner never forgave them for this. By 1985, Steinbrenner was dissatisfied with Winfield's performance and disparaged him openly in the media.
Things worsened by the late eighties, Steinbrenner tried to trade Winfield but these were capped by the contract which gave Winfield power to veto any trade. He sued the Yankees several times for failing to pay the Winfield Foundation, a charity he set up, the amounts dictated by the contract. In 1988, the Yankees planned to countersue the Winfield Foundation claims that it was misappropriating and misusing funds. In 1988, the Yankees planned to countersue the Winfield Foundation claims that it was misappropriating and misusing funds.
In January 1990, the Yankees owner paid $40,000 to Howard Spira, a gambler to dig out dirt on Winfield and his foundation. Spira previously worked as a pro bono publicist for the Winfield Foundation. He was knee deep in debt owed to bookies with mafia connections. When he heard of the Winfield lawsuit, he reached out to Steinbrenner and claimed that he had proof that Winfield was misappropriating his foundation's money. Spira got the money but the authorities found out their deal and MLB commissioner Fay Vincent took interest in the matter.
After investigations, on July 30th 1990, he banned Steinbrenner from baseball for life. In his decision, Steinbrenner was accused of attempting to cover up the matter and also sanctioning an illegal investigation on Winfield. Incidentally, it was Steinbrenner who opted for the lifetime ban on involvement in the management of the Yankees instead of the two year suspension proposed by MLB. This was because he thought by avoiding suspension', he would easily retain his coveted post as the vice president of the Unites States Olympic Committee.
Robert Nederlander, a limited partner in the Yankees took over Steinbrenner's position as the managing general partner. Just before Steinbrenner's ban was announced, Winfield was at last traded to the California Angels. He later explained that the experience with Steinbrenner was a factor in his choice to enter the Hall of Fame as a Padre rather than a Yankee which brought him national limelight. Spira was indicted and ended up spending 22 months in jail. Fay Vincent relented and lifted Steinbrenner's ban in 1993. However, unlike earlier, however, he delegated the day to day running of Yankees operations to Gene Michael and other executives.
Follow @SBTSportBetting