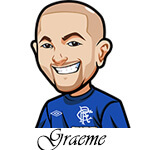 Follow @SBTSportBetting


[Get Exclusive Tips on our Patreon, Ad-Free
]
Margaret Schott was the owner and CEO of Major League Baseball team the Cincinnati Reds from 1984 to 1999 and one of the first women to hold a MLB team franchise. She was known for her offensive racial and ethnic remarks about Jews, African-Americans, Japanese and homosexuals.
In November 1992, former CFO of the Reds Tim Sabo sued the Reds for wrongful termination of employment. Charles "Cal" Levy testified in his deposition for Sabo that he heard Schott refer to Reds outfielders Eric Davis and David Parker as 'million dollar (racial slurs).' Schott agreed that she had used the n-word jokingly and said that she did not know that the word was offensive to African-Americans since she had not asked them. Sabo also alleged that he was fired because he was against Schott's unwritten policy of not hiring African-Americans.
Incidentally, the case was dismissed after the testimonials went public. Cal Levy, further alleged that Schott kept a Nazi Swastika arm band in her house and that he had heard her say that Jews were all alike. The next day, she released a press statement defending herself on the racism and insensitivity accusations saying that she did not intend to offend anyone and that the armband was a gift from an employee.
Her perception as a racist grew significantly even though she was cleared of wrongdoing in the case. Major League Baseball opened an investigation on her and suspended her for the 1993 season with the commission noting that she regularly used racial and ethnically inappropriate language that was offensive.
They also found out that her behavior was embarrassing to the baseball fraternity. In addition to her one year suspension, she was also fined $25,000 and ordered to attend multicultural programs.In 1994 when she returned to baseball, she told the Ohio County Treasurers association that 'only fruits wear earrings' during her speech. This was deemed offensive to gay people.
In middle of the 1995 season, Schott announced that Davey Johnson, the Reds manager at the time would be fired at the end of the season. Her reason was that she did not like that he was living with his girlfriend despite the fact that they were not married. On the 1996 season opening game the Reds and the Montreal Expos, home plate umpire John McSherry collapsed.
Efforts to resuscitate him failed and he was pronounced dead in hospital later. The other umpires ruled to postpone the game until the next day. Schott was recorded on camera being visibly furious following the decision and allegedly said she was feeling worse. She was castigated for the comments as many said that it was insensitive. All major league umpires were further pissed off following discovery that the bouquet that Schott sent to McSherry's funeral was regifted. Shott tried to straighten issues with the umpires by apologizing but they declined.
Later, she praised Hitler during an interview on ESPN by saying that he was a good person. She was further accused of racial slur after she used a Japanese accent to describe her meeting with Japan's prime minister. This was the beginning of her end as MLB gave her an ultimatum to give up day to day management of the Reds. At the end of the 1998 season, Schott agreed to cede control of the franchise and sold her stake for $67 million. Her decision was largely attributed to pressure from the MLB commissioner's office and the fact that she would definitely be slapped with another suspension.
Schott received perpetual criticism for letting her dogs have full access of the Riverfront stadium. She was also known for her policy of reluctance to hire scouts allegedly saying that all they did was idle around and watch games. She also stopped paying the monthly bill for the outsourced score board in the Riverfront stadium saying that fans should not care about the scores of another game. In addition, she got rid of the customer care and community relations departments of the team. In another incident, Schott allegedly dismissed a woman who had told her that she was Edd Roush's granddaughter despite the fact that was formerly a center fielder for the Reds and was also in the Hall of Fame.
Despite her affinity to offensive assertions, critics acknowledge her love and generosity towards children and animals. She was a supporter and contributor to many charitable organizations around Cincinnati till her death in 2004 at the age of 75.
Follow @SBTSportBetting