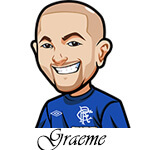 Follow @SBTSportBetting


[Get Exclusive Tips on our Patreon, Ad-Free
]
Who were the Miami Manatees?
The Miami Manatees were a proposed Canadian Football League franchise formed in 1995 but which folded before taking to the field. The team was supposed to use the Miami Orange Bowl as their home ground.
How did the Miami Manatees Start up?
During the early 1990s, the CFL started an ambitious project to expand north into major cities in the United States, in order to take advantage of the gaps left by the NFL. Miami was one of the American cities that were granted a franchise in 1995 with the intention of beginning play during the 1996 season.
The Miami ownership group preferred to relocate a team into the city rather than starting from scratch because it would be much cheaper but various attempts including with the Las Vegas Posse failed to materialize. The new team was to be named the Miami Manatees. A portion of the team's proceeds from tickets would be used to help preserve collapsing manatees populations in Florida.
Ron Meyer was appointed head coach and went about assembling a roster. The team needed to gather at least 20000 fans per game to break even and the owners were encouraged when an exhibition game between the Baltimore Stallions and the Birmingham Barracudas at the Orange Bowl drew 20,250 fans.
What Happened to the Miami Manatees?
The demise of the franchise had everything to do with the timing of their arrival. Around the time that the Manatees franchise was created, the CFL's American project was already looking doomed with all US teams on their deathbeds.
The Birmingham Barracudas, Shreveport Pirates, San Antonio Texans and Las Vegas Posse were all on the verge of folding and the Baltimore Stallions were looking to relocate to Montreal and revive the Allouetes franchise. The Manatees would have found themselves isolated, with the nearest team thousands of miles away.
The Stallions had shown this to be an unstainable model when as the only American team in 1993, they had lost $5 million mostly in travel expenses. Eventually, the CFL determined that the American expansion was unsustainable and decided to pull out of the US, effectively spelling death to the Manatees and other American CFL teams.
In any case, any decision to move ahead with the franchise would have been foolhardy because with the presence of the Miami Dolphins, the Manatees would have been the only team to compete directly in an NFL market.
Most other American teams were located far away from NFL markets but even then, they had struggled to keep their fan base interested once the College football and NFL seasons kicked off. The Manatees name would be revived in 2003 by a new WHA2 franchise but it too would fold without completing a single season.
Follow @SBTSportBetting