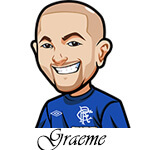 Follow @SBTSportBetting


[Get Exclusive Tips on our Patreon, Ad-Free
]
The Michael Jordan Gambling Controversy was a theory suggesting that gambling regulations by retired basketball legend Michael Jordan were behind his famed two year hiatus from the sport.
He played for a total of 15 seasons in the NBA for the Chicago Bulls and the Washington Wizards. He is easily feted as the greatest basketball player of all time. He led the Bulls to a total of six championships in the 90's achieving many individual and team accolades.
Jordan had retired from NBA before the commencement of the 93/94 season to pursue a career in Minor League Baseball team the Birmingham Barons. However conspiracy theorists have suggested that the reason that Jordan quit the NBA for the short stint in baseball was that he was given a secret one-year suspension by NBA commissioner David Stern for gambling.
People love to gamble, and since celebrities and top athletes are paid loads of money, they have pretty interesting gambling histories.
Gambling Accusations
Gambling allegations stalked Jordan throughout his career in NBA. In 1993, Jordan was spotted playing blackjack at Bally's Casino in Atlantic City, New Jersey during the 1993 Eastern Conference Finals against the New York Knicks. Later that year, he was subpoenaed to testify why he had issued a $57,000 personal check to indicted golf hustler and cocaine dealer James Bouler. Jordan said it was a business loan but later recanted and admitted that the money was for covering gambling losses. In another case, author and businessman Richard Esquinas claimed in his book that Jordan lost to him $1.25 million in the golf course.
According to Esquinas from his memoirs, Jordan was his regular golfing buddy and that he had won the money during one 10 day golf tournament. After the Chicago Bulls scored their third championship in 1993 the NBA initiated an investigation to determine if Jordan had violated any NBA rules. However, he stunned the world a few months later by retiring from professional basketball to join baseball. The NBA dropped the investigation shortly after Jordan's announcement and absolved him of any wrongdoing.
Conspiracy Theories
One thing for sure is that no person has ever come out with concrete evidence that Jordan bet on his own games or in basketball or any other sport other than on his own leisure golf matches. In fact, gambling is perfectly legal to NBA players. What is illegal is betting on basketball games. As for his betting escapades at the Casino in New Jersey, they are baseless in that NBA league players have been known to hit casinos in different cities when they travel to play as there is a long tradition of playing cards and other casino games. Therefore, if NBA were to penalize Jordan for that, they would have had to discipline almost everyone.
Some have said that it was hard to believe that Jordan could ditch a lucrative basketball career for good at his prime to jump into Minor League Baseball unless he was facing a suspension from NBA. The reason that Jordan quit was that he was having trouble adjusting to the murder of his father. Therefore, he set out to do something that his father dreamed he would do-play Major League Baseball. The decision was purely sentimental. On the issue of suspension, Jordan was a cash cow to the NBA. For that reason, they would never have suspended him on flimsy gambling accusations. In addition the NBA would never issue a secret suspension for fear of media and public scrutiny and the resulting integrity questions. The NBA would never be that casual on a serious allegation like gambling accusations. Besides if Jordan was truly suspended even the NBA would not really have allowed Jordan to own an NBA franchise after the suspension.
Jordan has always insisted that he is no Pete Rose. Though one may argue that it was kind of irresponsible for Jordan to go gambling till late on the eve of a big game, he was one of the most competitive people on court. He turned up in every game of his career and put his heart in the team. His dedication to the Chicago Bulls cannot therefore be questioned.
All evidence against Jordan was purely circumstantial. On a TV interview in 2005, he admitted that he had made some rushed and careless decisions but insisted that he never had a gambling problem in the course of his career.
Follow @SBTSportBetting