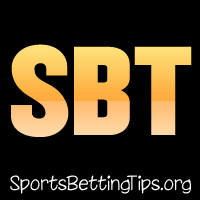 Follow @SBTSportBetting


[Get Exclusive Tips on our Patreon, Ad-Free
]
Along with the quarterback and the wide receivers, running backs form the backbone of a team's offense. While the others are receiving passes, it's the running back's job to put that ball on the ground if at all possible. Naturally, this makes for an important position that comes with a lot of recognition.
Today we're taking a look at the five best running backs in the history of the NFL. We're looking at athletes from all teams and times to find the ones that are believed to be the best at what they do. We even mention a player who's still active today, so check out the NFL player futures odds to find active RBs and place a wager on their continued success.
1. Walter Payton
Arguably the best running back, and often regarded as one of the best football players ever, is Walter Payton. Playing exclusively for the Chicago Bears from 1975 to 1987, Payton didn't need to get around to be remembered as one of the best.
It didn't take Payton long to establish himself as an MVP running back, winning the award for the 1977 season where he rushed 1,852 yards and 14 touchdowns. Over his career, he crossed the 1,200-yard barrier ten times, which is more than any other player in the NFL. This all adds up to 16,726 rushing yards by the time he retired. He also ranks third in all-time scrimmage yards at 21,264.
2. Emmitt Smith
If you've paid attention to the NFL record book, you've probably seen the name Emmitt Smith somewhere, because he broke a lot of them. Playing for the Dallas Cowboys and the Arizona Cardinals throughout his 15-season career, Smith racked up records for the most single-season touchdowns at 25, 18,355 career rushing yards, and 164 career rushed touchdowns. While he lost the first record, the others are untouched.
Smith was also Super Bowl champion three times, All-Pro four times, and Pro Bowler eight times, and MVP for the 1993 season. His records and his accolades have secured him as one of the greatest running backs of all time, even if Smith humbly believes all of his career records will be broken one day.
3. Jim Brown
It's often agreed that if Jim Brown played more than his 9 seasons, he'd be much higher in any list of NFL talent, including ours, so keep that in mind. Brown retired at the peak of his football career with three MVP awards, nine Pro Bowls, and one NFL championship under his belt, and then he was made a Hall of Famer.
Having led defense for the Cleveland Browns, they set a then-record of 106 TDs and 12,312 yards. He also led the NFL in rushing yards eight times and, had he stuck around for longer, there's little doubt he'd have stopped there. Brown left football to pursue acting, later starring in hit movies such as The Running Man and Mars Attacks!
4. Barry Sanders
Another top running back is Barry Sanders. His 10 years with the Detroit Lions saw him distinguish himself as a standout player. It's no secret that the Detroit Lions' best decade was where Sanders was part of their offense. Sanders retired after 10 years because he was frustrated with the Detroit Lions' performance, never making it past playoffs despite reaching it on 5 occasions.
Like Jim Brown, Sanders may have gone on to do much more if he hadn't retired or was poached by another team. In that decade of play, he had an MVP season in 1997 after reaching 2,053 yards. Nine of his seasons hit over 1,300 rushing yards and he totaled 15,269 yards on the ground.
5. Adrian Peterson
Adrian Peterson is still active today, so there's every chance that the stats we mention here will change after a few seasons. While he's still active, he's played more seasons than Brown or Sanders did at 12 and counting. His last season was played for the Detroit Lions, too.
While he's moved around over the last few years, his best time was with the Minnesota Vikings where he ran for 2,097 yards in the 2012 season. When he was done with the Vikings, he had 97 TDs and 11,747 rushing yards. He also won Offensive Rookie of the Year in 2007, his first-ever season, and 7 Pro Bowls with 4 first-team All-Pro selections too. He was the oldest All-Pro at the time.
Follow @SBTSportBetting