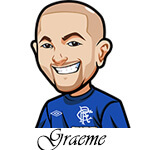 In a game that is considered by many as a foregone conclusion but really shouldn't be – on June 15th, 2014 we will see Group F kick off in the World Cup, with Argentina taking on Bosnia and Herzegovina.
First let me just state it's bloody annoying typing Herszegovina every time – so I'm going to call them Bosnia from here on out!
The other two teams in this group are Iran and Nigera, who play the following day.
Argentina got here by winning the CONMEBOL – however they weren't as dominant as one would think. They won 9 of 16, and had 5 draws and lost 2. Honestly they looked a bit shaky. Bosnia meanwhile won Group G in the UEFA with an 8-1-1 record. What's impressive about this is they had a relatiavely tough group with the likes of Greece and Slovakia, yet they dominated the majority of their games with some big wins. The Greece defense was very hard to unlock, yet Bosnia managed to beat them 3-1 at home.
Argentina vs Bosnia and Herzegovina Betting Odds:
Argentina To Win: 4/9
Draw: 15/4
Bosnia and Herzegovina To Win: 7/1
Over 2.5 Goals: 17/20
Under 2.5 Goals: 19/20
.
Argentina vs Bosnia and Herzegovina Betting Tips:
Some interesting odds there. The bookies are obviously confident that Argentina will win, but aren't too confident with the Over/Under 2.5 goals which is very close to even.
We think Bosnia are worth a bet.
Argentina constantly struggle in the World Cup. Their defense and goalkeeper are very poor – I mean, Romero isn't even first choice at Monaco.
Bosnia have been using two different formations – during the group stages we saw the 4-1-3-2 while we're seeing a lot more of the 4-2-3-1 in friendlies – one aggressive, the other a bit more cautious. I like this a lot. They're clearly practising so they can rotate between the formations as the game goes on – and I think it could work out well for them.
Argentina of course should clearly be the favourites. That's for sure. But the 7/1 odds on Bosnia are too high – this is a team with a plan, and a solid team that work well together.
However the question is how well they will do defensively – and what if they want to throttle the game? They may choose to play for the draw against Argentina – which I believe is a very smart move by them.
Therefore I would be going with Draw No Bet in this one, and betting Bosnia to win based on that.
If you've never did that bet – essentially it means you are betting Bosnia to win, and if the game is a draw you get your money back.
Bosnia are 9/2 odds under draw no bet which is great value considering we're factoring in the draw there to get our money back.
You can bet Bosnia No Draw at 9/2 odds.
Argentina vs Bosnia and Herzegovina Betting Props:
This is a very tricky game to predict. Like I said I like the Bosnians as do our computer system – but when it comes to props, I just don't know. We have no idea how the Bosnians will line up formation wise, how they will play etc. Honestly they are a team that can both settle for the draw or go for the win.
With the draw no bet odds I think I'm happy with just tipping that for now, and waiting till the next games in the groups prior to making any betting props.