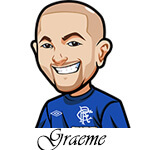 The final Group A games take place at the same time, on June 23rd 2014. Brazil take on Cameroon, and Croatia take on Mexico.
Brazil sit atop Group A, tied with Mexico on points. They haven't been as impressive as people really expected going into this World Cup. They were relatively lucky to beat the Croatians – the result flattered them, that's for sure.
Against Mexico, it was a relatively even game in terms of possession, shots etc. The key stat for that game however is that Brazil had more than 50% of their shots on target. The Mexican goalkeeper was the key in that game.
Cameroon meanwhile, are out of the World Cup. Even if they win it will only put them on 3 points, and Brazil and Mexico are on 4 points already. Mexico and Croatia both dominated them, and you have to expect the same for Brazil.
Heading into the knockout stages, this game is ripe for a big performance by the host country.
Brazil vs Cameroon Betting Odds:
Brazil To Win: 1/9
Draw: 10/1
Cameroon To Win: 28/1
Over 2.5 Goals: 2/5
Under 2.5 Goals: 15/8
The best odds for Brazil vs Cameroon .
Brazil vs Cameroon Betting Tips:
No big surprise – everything there is completely unbettable. Under 2.5 goals might be worth a look, but not at 15/8 odds. I was hoping for much, much bigger odds on that one.
Let's look at the betting props instead.
Brazil vs Cameroon Betting Props:
For this game, we have to go with the assumption that Brazil are going to hammer Cameroon.
It makes sense, right? They're pretty much safe to qualify but you can't count on anything yet. So they really need to come out and get the win. Cameroon have been dominated by Croatia and Mexico so are already out of the tournament – this is where the Brazilians will theoretically shine, and play for fun.
So we have to look at bets based on that.
Half TIme/Full Time has 4/11 for Brazil-Brazil – which is not bettable.
Both Teams to Score not either. Cameroon have real struggles in attack, and I just can't see them getting a goal against the Brazilians. Clean sheet bets based on Brazil having a clean sheet may be worth looking at. 4/9 for a clean sheet though – ugh, again no good really.
The first bet I see that I like is Brazil to score in both halves at 1/2 odds. Not the best odds, but in this case I think it's worth looking at absolutely anything.
The bet I like, and our computer system agrees, is the handicap of Brazil -2. This means Brazil needs to win by at least 3 goals, and the odds of 10/11 are the perfect odds for risk/reward.
Brazil -3 is 2/1 which is really bad odds considering that means Brazil needs to win by 4. Do they win by that amount enough to warrant a 2/1 bet? No sir.
So go with the bet of Brazil -2. That's the best bet, and at 10/11 odds it's a nice price. They should be able to score and win by 3+ goals in this match at least 65% of the time, which makes 10/55 odds the price to bet.
And Brazil to score in both halves at 1/2 isn't too bad either, but I think if they score in both halves they also win by at least 3 goals, so that's what I'd go for.
Bet the handicap of Brazil -2 goals.