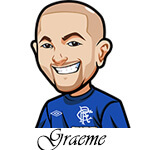 In what is a massive, massive fixture, on June 23rd, 2014 Croatia will take on Mexico.
This is a huge game as it is ultimately the game which will decide who will qualify alongside Brazil.
Mexico go into this game off the back of some solid defensive performances. They beat Cameroon 1-0 in a game that could have been 3-0. What's notable about that game is that Cameroon really didn't have any solid attacks, so you can't give full credit to the Mexican defense. And while Mexico DID shut out the Brazilians – you have to remember Brazil still fired in many shots on goal, and it was less about the defensive performance and more about the goalkeeper performance in that one.
Croatia meanwhile managed to score against Brazil, had numerous chances there, have some great finishers of the ball, and hammered the Cameroon defense with 14 shots on target out of 21.
This is quite an interesting matchup. You have Croatia, who have the ability to unlock defenses and some great finishers against Mexico, whose defense have stood up – thanks to their goalkeeper – in a game where the loser is out of the World Cup. Of course Croatia need to actually win this game while Mexico need to just draw. So a lot depends on the Mexican counter attack.
Croatia vs Mexico Betting Odds:
Croatia To Win: 6/4
Draw: 12/5
Mexico To Win: 2/1
Over 2.5 Goals: 11/10
Under 2.5 Goals: 7/20
The best betting odds for Croatia vs Mexico .
Croatia vs Mexico Betting Tips:
We've liked Croatia since the beginning of the World Cup, and we like them to beat Mexico. The odds of 6/4 do make it a bit tight though – but we think it's favourable.
A lot depends on the Mexico goalkeeper and counter attack. However Croatia generally held up well against Brazil, and I do think they can do the business here.
Croatia love to attack from wide, and this is a team that works hard. They have lots of great opportunities to get the ball into the penalty box, and I think with Croatia attacking the flanks it's just going to be too hard for Mexico to defend them. If they need to they can also create through the center.
Mexico are in that tough position where a draw works – so they will sit back, defend, and rely heavily on the counter attack. A strong part of them is the wing backs, but they will be nullified with the way Croatia attack down the flanks. So you have to expect the Mexicans to try and work the ball throughout the center and rely on long balls to the forwards or quick passing through the middle.
Players like Hernandez DO give the opportunity for Mexico to counter attack – but I just can't see it. I think Croatia are just too good, and they will demonstrate this as they beat Mexico to qualify for the World Cup knockout stages.
Bet Croatia to win.
Croatia vs Mexico Betting Props:
Croatia to win is probably enough. If you feel confident in Croatia and want to take a bit of a risk however, 3/1 on Croatia-Croatia is pretty solid.
Bet Croatia-Croatia.