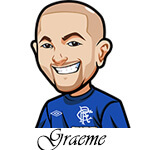 Follow @SBTSportBetting
The World Cup knockout rounds have reached the Quarter Final stage, and we have an all European encounter with France vs Germany. This will be the first quarter final, and will take place on July 4th, 2014.
These two teams haven't faced off in actual competition since 1986 when Germany was known as West Germany. In that one, the Germans marched out 2-0 winners. They have played two recent friendlies, with Germany beating France 2-1 in 2013, and France beating Germany 2-1 in 2012.
This promises to be a great encounter between the teams.
Germany were one of the favourites to win the World Cup, but haven't looked like that so far. After a really big win over Portugal, they struggled against Ghana and didn't look too great against the USA – a team that was really there for the taking. They then of course struggled to beat Algeria 2-1 and the German media has been ripping them to shreds. To make matters worse, a flu bug has hit the Germans which isn't going to help matters.
France meanwhile, have looked rather special. They looked fantastic in 2 of the group games, and already qualified they showed they can control a game. They beat Nigeria 2-0 in a bit of a tight game, as Nigeria looked very good. However a lot of that was their attacks down the wings, which is a different approach than how Germany play.
France vs Germany Betting Odds:
France To Win: 21/10
Draw: 23/10
Germany To Win: 6/4
Over 2.5 Goals: 5/4
Under 2.5 Goals: 8/13
The best odds for France vs Germany.
France vs Germany Betting Tips:
This is a very tight affair, where a draw could be the outcome. Penalties has a good chance of happening.
You can see both teams going through, and it's no surprise that the odds are so tight for all 3 outcomes.
I'd stay away from the draw for example, and instead bet on penalties at much better odds. 23/10 odds for the draw, but 9/2 for the penalties? Yep I'd be going for that.
Even the double chance of France or Draw doesn't work out well – 11/20 odds make that probably not worth betting.
This is a tricky one, and where props are the way to go.
Germany vs France Betting Props:
I do like the penalties bet – Game Decided after Penalties at 9/2 odds. But what I like more is Germany to win in penalties.
Bet either team to win in penalties and the odds are 10/1. That's a massive price for a game that is going to be very tight. When it comes to penalties too, the Germans are usually a machine as we've seen many times before.
It's a long shot bet because we need the game to be a draw at the end of 90 minutes, at the end of extra time THEN for Germany to win. But 10/1 odds is a good price. Our simulations have that at about 6/1.
Bet Germany to win this game in penalties.
Follow @SBTSportBetting